Our electropolishing wet bench equipment is used for electropolishing stainless steel, cobalt chrome, and other materials. Electropolishing wet bench systems are typically constructed from polypropylene, stainless steel, and other materials depending on the electropolishing electrolyte chemical handling properties required for the application and can be used with various rectifier amperage sizes and manufacturers.
Enclosed Electropolishing Wet Bench with Nitric Acid Neutralization & Exhaust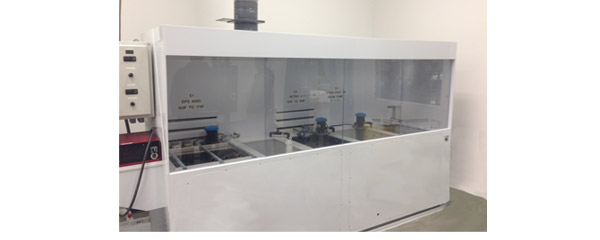 Above enclosed electropolishing wet bench allows for electropolishing, electrolyte rinsing, nitric acid neutralization, and a final rinse.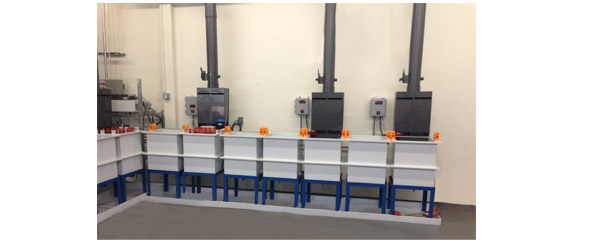 Integrated multistage electropolishing wet bench allows for complete part processing through wash, rinse, deoxidation, rinse, electropolish, rinse, nitric neutralization, rinse, final rinse
Common Applications for Electropolishing Wet Benches and Chemical Handling Benches
Common Configurations
Since the electropolishing wet bench equipment are made from highly customizable materials like polypropylene, stainless steel, and others, Best Technology is able to easily build a wet bench to fit your specific wet processing chemical requirements.
Our electropolishing machine ensures well-ventilated process enclosures for repeatable surface polishing and material removal for industrial, medical device and aerospace metal parts. Electropolishing stainless steel and other materials can be made easy with this equipment!