In the April 2016 newsletter, we look at bone screw deburring and polishing machines, military gun & weapon cleaning systems, solvent recovery and recycling equipment, a case study of an automated catheter cleaning system and at part clean specification: "how clean is clean? "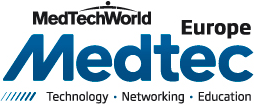 Are you planning on attending the Medtec Europe 2016  show in Stuttgart, Germany next week April 12-14th?  Let us know if you need complimentary tickets!
We will be at our vendor's booth, ESMA Inc – Ultrasonic Part Cleaning, Passivation, and Electropolishing in stand #3D50.
Come by our booth and see our latest part cleaning, passivation, electropolishing, manufacturing equipment and process systems and chemicals that will allow you to better clean / passivate / electropolish / finish your medical device parts.
Product Highlights and Case Studies of the Month:In the April 2016 newsletter, we look at case studies: Bone Screw Deburring Machines & Polishing Systems, Military Gun & Weapon Cleaning Equipment, DOT Department of Transportation Equipment Maintenance Spray Parts Washer, Pig Washer for Pipeline Pigging Equipment Cleaning in Oil and Gas Industry and also into solvent recovery and recycling equipment products.
Bone Screw Deburring Machines & Polishing Systems 
Inevitably bone screws, internal fixation, bone plates and orthopedic/surgical implants have burrs from CNC, swiss machine, EDM and other machining processes which need to be removed. Mass finishing and centrifugal barrel finishing is often the most preferred method for deburring bone screws since the process is performed in mass quantity vs. individual part processing.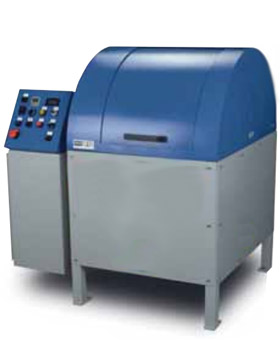 Military Gun & Weapon Cleaning Equipment and Systems
No matter what Department of Defense armed services branch, Best Technology has the proper gun, weapon, artillery, armament and vehicle maintenance/overhaul part cleaning system for the Army, Navy, National Guard, Marines, Air Force, or Coast Guard.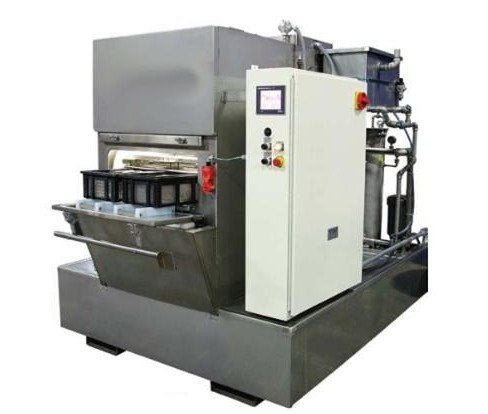 Solvent Recovery Equipment and Chemistry Waste Disposal Recycling Systems
Solvent recovery and chemical disposal can become an expensive yet unplanned cost for solvent processes like vapor degreasing especially in today's age of much safer, yet costly engineered solvents and fluids. Solvent recycling equipment can separate and remove soils, debris and oils from solvent reducing solvent purchases by up to 95% and chemical waste disposal cost by 90%+.
Automated Ultrasonic Medical Device Catheter Cleaning System
Medical device industry requires catheter cleaning during manufacturing to ensure extrusion molded surfaces are cleaned of soils and any polymer particulate (flash, dust, etc).With the side mounted flushing feature, the automated wash-rinse-rinse-final rinse system is able to clean the catheters in a combine bundle rather than separated individually.
How clean is clean? Clean specification test methods for parts cleaning
Best Technology often asks "How clean do your parts need to be?" but many times our customers just know they need to be "clean".  Since clean is relative for every application, it is important to understand part cleanliness and various clean test specifications.  Read the article here
Pipe and Tube Washing and Cleaning Equipment
Tube and pipe cleaning presents a difficult challenge in part washing because cleaning solution must flow through the pipe in order to properly clean.  Various cleaning methods exist for short tubes with adequate internal diameter (ID), but when the aspect ratio length:ID increases, it becomes necessary to force solution flow through the pipe itself.