Titanium anodizing equipment delivers an improved surface finish for titanium parts. Depending on the type of anodizing performed, a titanium anodize system can provide a wear coat (Type 2) or add color to titanium parts (Type 3). Best Technology offers titanium anodizing lines for both types of titanium anodizing, backed by our decades of experience serving medical device manufacturers.
The Best Technology titanium anodizing line consists of 10 polypropylene tanks for manual anodizing of titanium components. Each tank has a 30-gallon capacity, with skirting around the entire system for ease of cleaning. The system features a 160-volt, 100-amp rectifier providing power to the anodizing tank.
Titanium Anodizing Equipment Line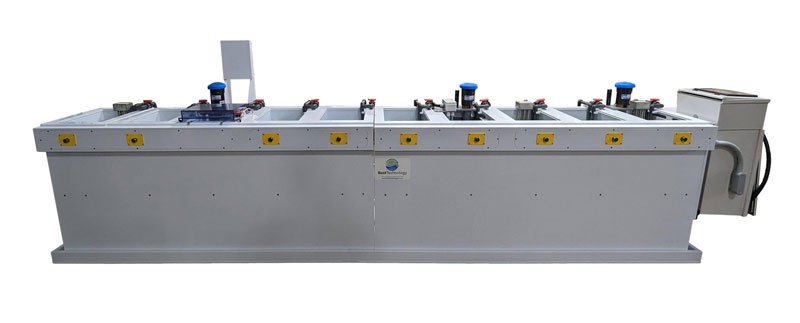 Titanium Anodizing System Features
All of Best Technology's titanium anodizing lines are custom-built around the customer-specific application. Direction of workflow can be configured either left to right, or right to left as in the example shown above. Also, titanium anodizing lines can be designed in an L shape to fit into a corner if necessary. The L shape is not recommended because it is more expensive and takes up more space.
Typical system features include:
Color touchscreen for operator interface. This allows for programming cycle times, tank temperatures and a 7-day timer for preheating tanks before a work shift.
Centralized controller box for heaters, temperature controllers and pumps.
Rear venting for connection to customer-supplied ventilation system.
Front-mounted switches to start and stop process timers.
Stainless steel cathode plates and a 1″ diameter copper anode bar.
Clear PVC cover and interlock switch on titanium anodizer tank for safety.
Remote control unit for operation of the rectifier.
Containment tray (also called a catch tray) under the system to prevent spread of drips when moving items from one tank to the next.
Best Technology provides great flexibility in the design of titanium anodizing lines. Options include:
Custom tank sizing to fit your titanium products. Tank sizes from 3 gallons to 300 gallons or more. If the tank can fit on a truck for delivery, we can build it.
Air spargers for agitation of rinse tanks.
Suction system for emptying tanks for maintenance or changing the chemistry.
Tank covers.
Type 2 or Type 3 Titanium Anodizing
The titanium anodizing system shown on this page can be used for either Type 2 (wear-resistant) or Type 3 (color) anodizing, depending on the chemistry and voltage used in the anodizing tank. The system design can be easily adapted to provide both Type 2 and Type 3 anodizing simply by adding another anodizing tank to the line.
Titanium Anodizing Equipment Line Process Steps
The following process steps correspond to each tank in the titanium anodizing equipment line.
High Alkaline Cleaner – Heated tank includes lip ventilation to exhaust fumes to customer-supplied ventilation system.
Cold Rinse – Includes overflow weir.
Hot Rinse – Heated rinse with overflow weir.
Anodize Prep – Chemicals such as nitric acid and hydrofluoric acid, or nitric and hydrochloric acid. Heated tank with CPVC liner includes lip ventilation.
Cold Rinse – Includes overflow weir.
Alkaline Neutralizing Dip Tank.
Cold Rinse – Includes overflow weir.
Anodize Process – With rectifier, copper anode bar, stainless steel cathode plates, clear PVC cover and interlock switch.
Cold Rinse – Includes overflow weir.
Hot Rinse – Heated rinse with overflow weir.
Titanium Anodizing System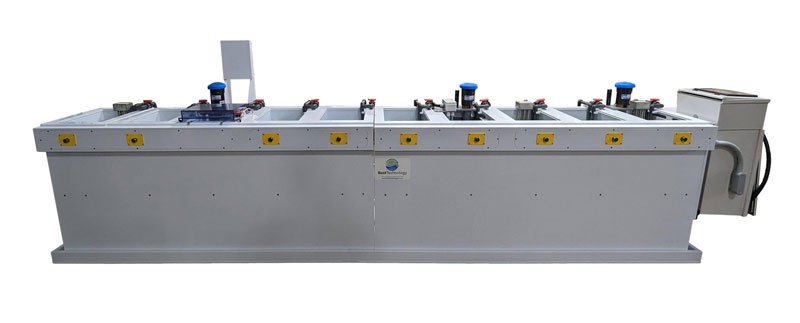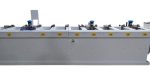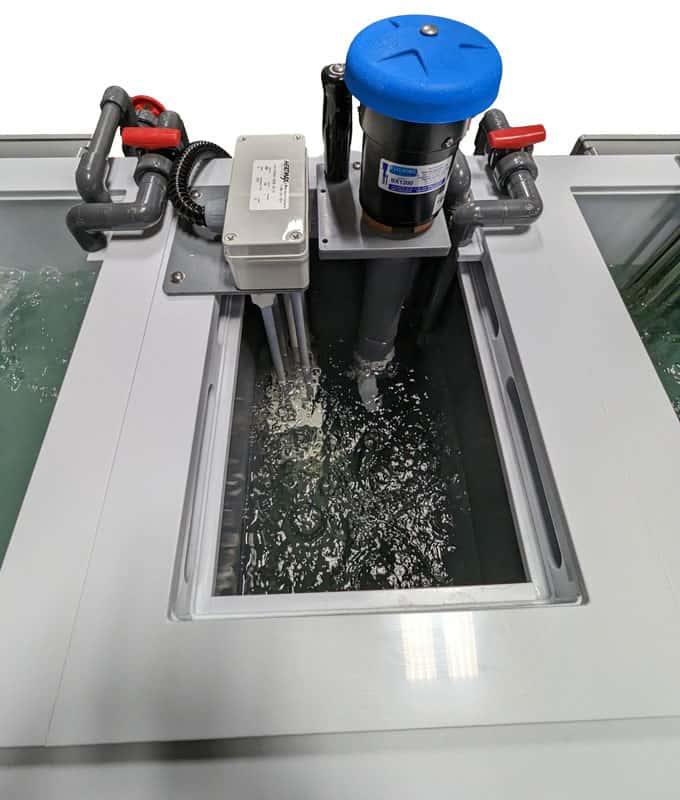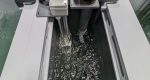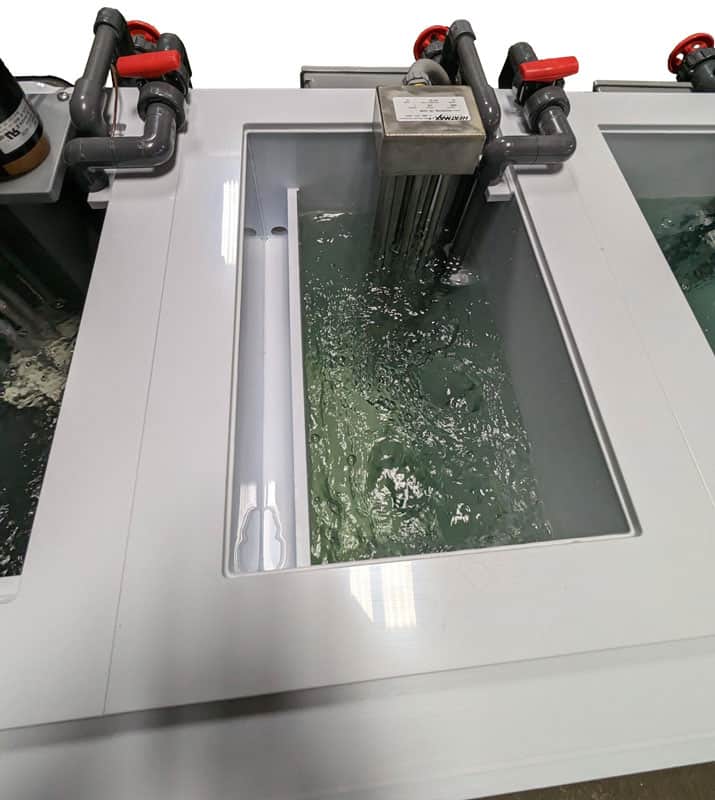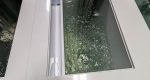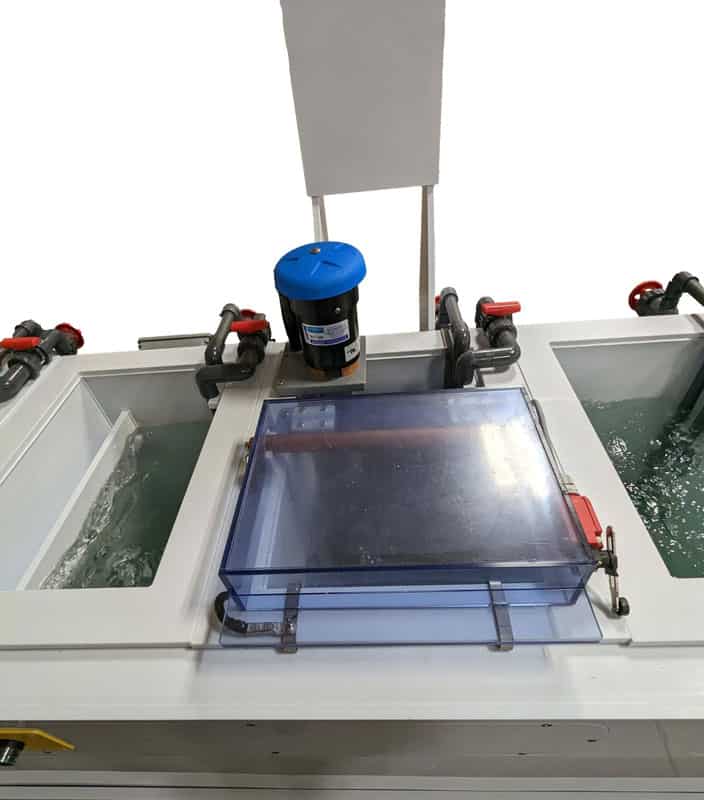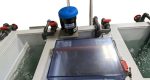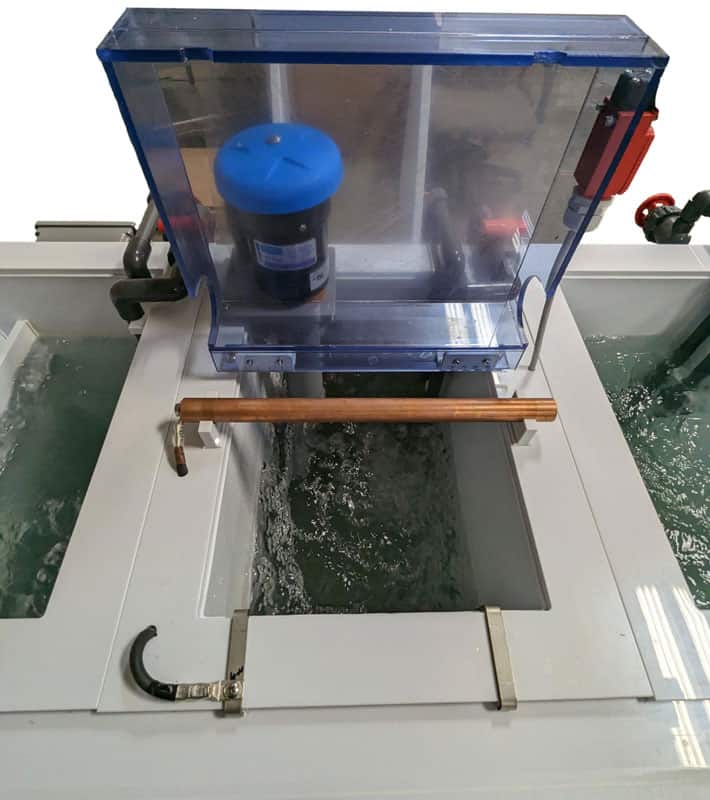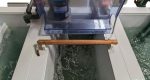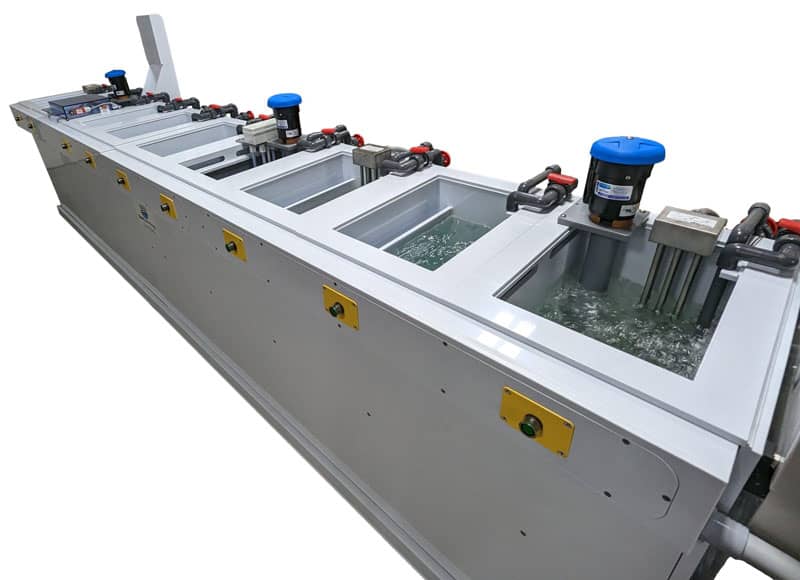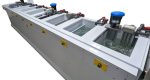 Getting Started with Titanium Anodizing Equipment
If you're new to titanium anodizing, our business associates at Chemeon have you covered. Chemeon offers Advanced Training Classes that cover both Type 2 and Type 3 titanium anodizing, as well as aluminum anodizing and chromate conversion coatings.
We also offer a special bonus for those new to titanium anodizing who don't already have their chemistry identified. Upon purchase of a titanium anodizing system, we provide specifications of our proprietary process and chemistry mixture for each tank in the anodizing line. For Type 3 color anodizing, we also provide a starting point on voltages for different titanium colors that you can adapt to your part sizes.
Contact a Titanium Anodizing Equipment Expert
Ready to add a titanium anodizing system to your company's manufacturing floor? Our expertise helps you succeed. At Best Technology, our applications engineers have over 30 years of experience in designing titanium anodizing lines. We offer the best quality, custom-designed titanium anodizing equipment for sale.
Contact a titanium anodizing expert today to discuss your project and receive a free quote.