A hot air parts dryer prevents spotting on freshly-washed industrial parts by drying with heated air. Our hot air parts dryers allow for baskets of manufactured parts to be dried thoroughly. After cleaning precision industrial parts with an aqueous parts washer, get them ready for review with a heated air parts dryer.
Parts dryers from Best Technology are made of 100% stainless steel construction and feature digital timers and digital temperature controls. These hot air parts dryers are the highest quality in the industry.
Benchtop Top Load Heated Air Parts Dryer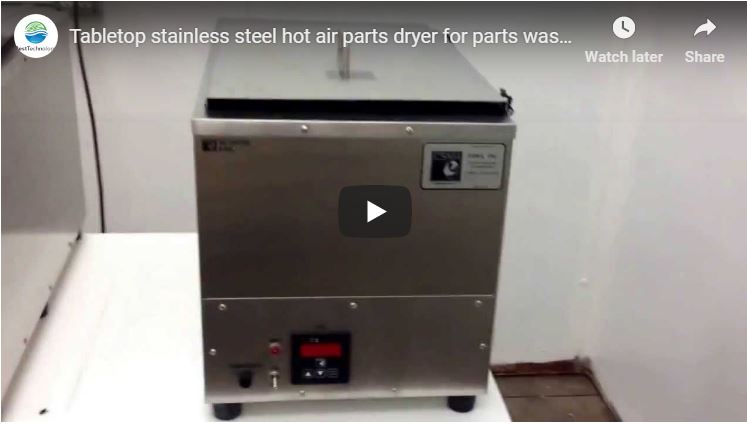 Our hot air dryer machine can be made in virtually any size, but our benchtop heated air part dryers are among the most popular due to their compact size and easy complement to our ultrasonic cleaning systems and passivation systems.
Top Load Floor-Standing Heated Parts Dryer for Large Parts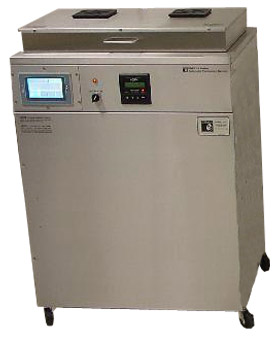 Floor-standing heated parts dryers offer larger capacity for larger parts or larger loads. Casters on the floor-standing parts dryer models make them portable, so they can be moved to another work area if needed.
Common Applications for Heated Air Parts Dryers
Drying precision machined parts after parts washing
Medical device stainless steel parts after cleaning or passivation
Aerospace parts cleaning and passivation
General drying for maintenance, manufacturing, rework and/or remanufacturing.
Common Configurations
The hot air parts dryer machine is commonly made in the various sizes below, but we can easily make any size configuration required for your application with little to no additional custom size pricing.
Model Series
Capacity (gallon)
Inside Working Zones
(l x w x h)
283D
1.25
9.5″ x 5.5″ x 6″
9881D
3.5
12″ x 10″ x 8″
499D
5
15″ x 10″ x 8″
598D
7.5
36″ x 8″ x 6″
188D
9
18″ x 12″ x 10″
487D
12
24″ x 12″ x 10″
300D
15
24″ x 24″ x 6″
592D
18
24″ x 14″ x 12″
1001D
26
25″ x 18″ x 14″
801D
29
36″ x 14″ x 14″
Contact a parts drying expert today to learn more about how you can bring high-quality heated air parts dryers to your manufacturing workflow.