INDUSTRIES SERVED:
Electronics
Disc Drive
Semi-Conductor
Best Technology represents the industry's leading custom specialty process equipment. This includes automated chemical neutralization systems, vapor coating systems that provide dry film coating, Duraglide, and PTFE dry film, conformal coating removal systems, solvent recovery and recycling systems and heated parts dryers.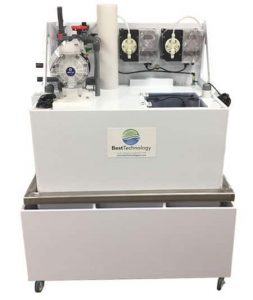 Our vapor coating systems work similar to ordinary vapor degreasers, but special chilling requirements allow for minimal ambient moisture entry into the solvent vapor blanket ensuring consistent, uniform coated parts.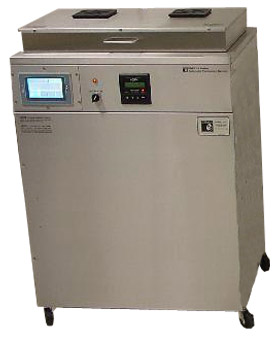 Our warm air parts dryers are a perfect match to our precision parts cleaning equipment and passivation systems.
Solvent recycling equipment can separate and remove soils, debris and oils from solvent through a process called distillation. These solvent recovery systems can recycle most cleaning solvents, reduce solvent purchases by 95%+ and chemical waste disposal cost by 90%+.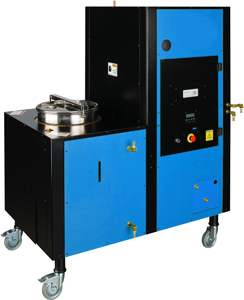 Along with these pieces of industrial process equipment, we also supply conforming coating removal systems. With these systems operator uses a hand wand that sprays and electrostatic discharge (ESD) controlled abrasive media (plastic pallets) at a circuit board to remove the conforming coating that protects the board from shorting during use. Coatings generally need to be removed when parts are due for a repair or service.  These are commonly used if you you require conforming parylene coating removal for PCB in the electronic circuit board or medical device industries. From initial contact to our continued support and service, Best Technology offers over 30 years of industry expertise that can be leveraged to determine the best solution to meet your industrial process equipment requirements.