Our ultrasonic cleaning and/or passivation consoles are ideal for processes requiring multiple process steps.  While these Ultrasonic cleaning systems are completely flexible, some of the most common configurations are integrated benches for ultrasonic parts cleaning and other chemical processes like passivation.
8 Ultrasonic Tank Floor Console Cabinet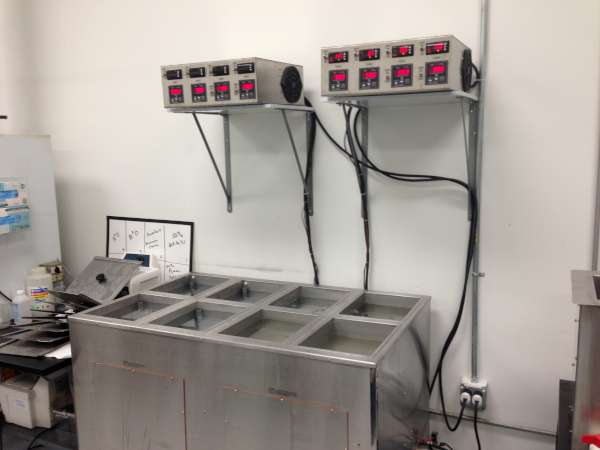 The above system is a 8 ultrasonic tank floor console which has 4 wash and 4 rinse tanks consisting of 40 kHz and 80 kHz ultrasonics for course and fine ultrasonic cavitation cleaning.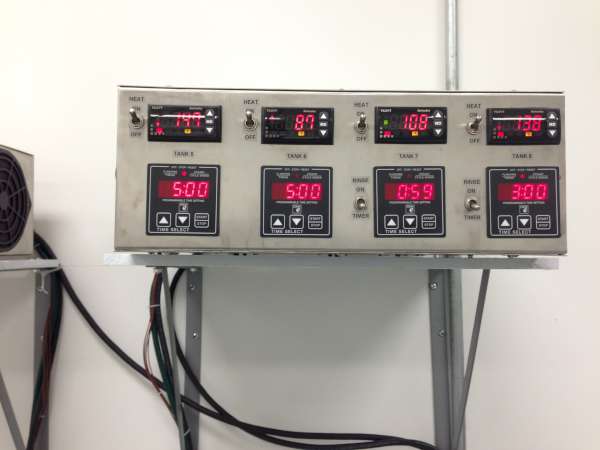 Each ultrasonic tank has a digital timer and temperature control.  The rinse tanks have a switch to allow for timed overflow of incoming DI rinse water via a facility DI water inlet solenoid.
Below is a common layout for a ultrasonic wash, triple cascade counterflow, passivation, rinse overflow and drying console.  Since the nitric acid in this system required ventilation, the system has intank ventilation which pulls vapors from the tank solution surface and exhausts via facility exhaust.
11 Station In-Tank Ventilated Ultrasonic Cabinet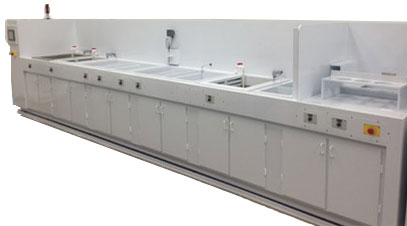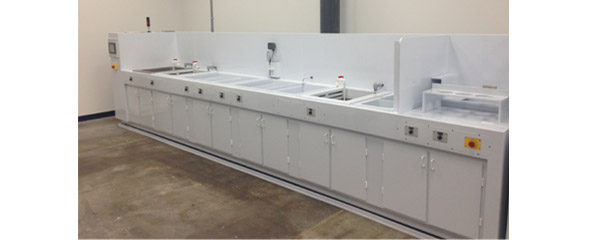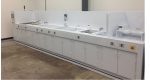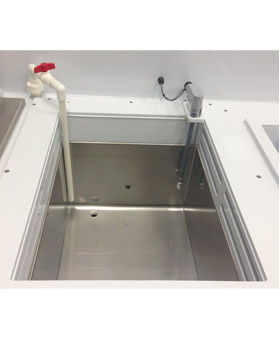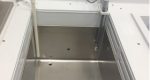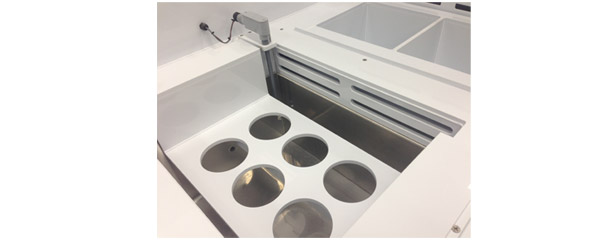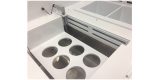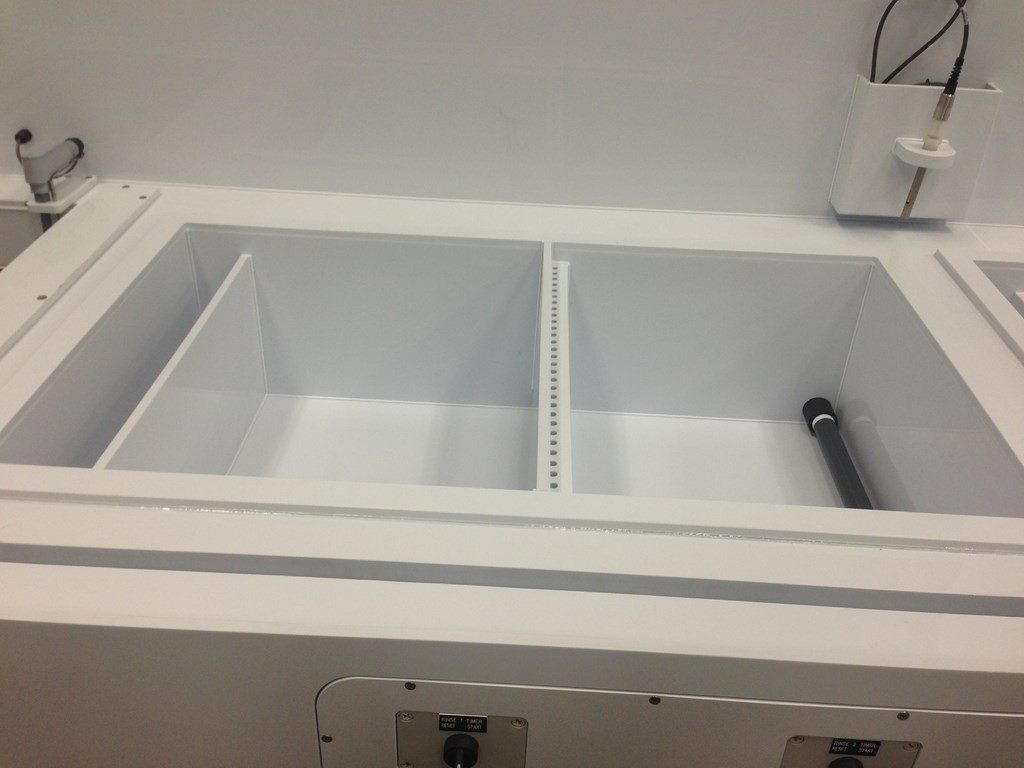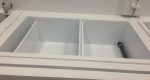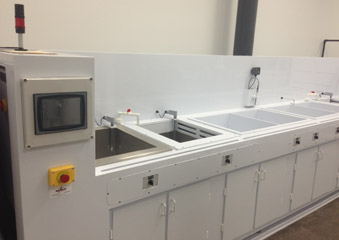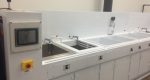 The ultrasonic tanks are integrated into the console to allow for tank construction of stainless steel for ultrasonic tanks and polypropylene, stainless steel, PVDF, PVC-C and others for rinsing and other chemical process tanks.
Need an enclosed console for fume hood?  Check out all our wet bench fume hood consoles
Common Applications
Medical device cleaning, passivation and etching of stainless steel and titanium parts
Job shop miscellaneous cleaning for flexible part sizes
Aerospace aluminum cleaning and anodizing