Flexibility is a key concept which your customers demand from you each day, and with the 782P series bench top ultrasonic passivation 5 tank system, flexibility is built-in. From washing and rinsing to passivating and drying, the 782P benchtop parts washer can handle any task you throw at it. The 782P provides 4 separate 3.5-gallon ultrasonic tanks (12″ x 10″ x 8″ ID) and 9881D warm air dryer.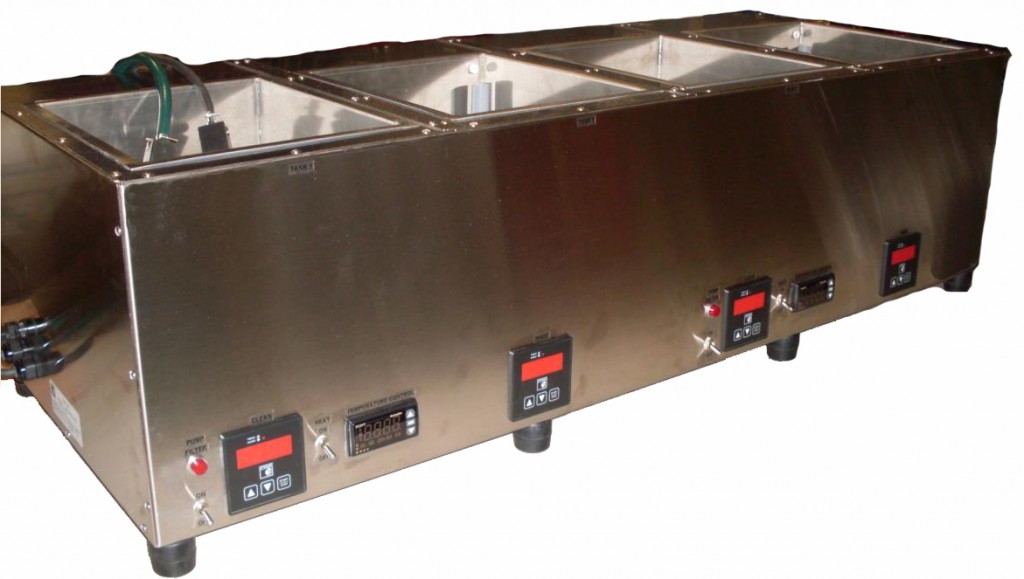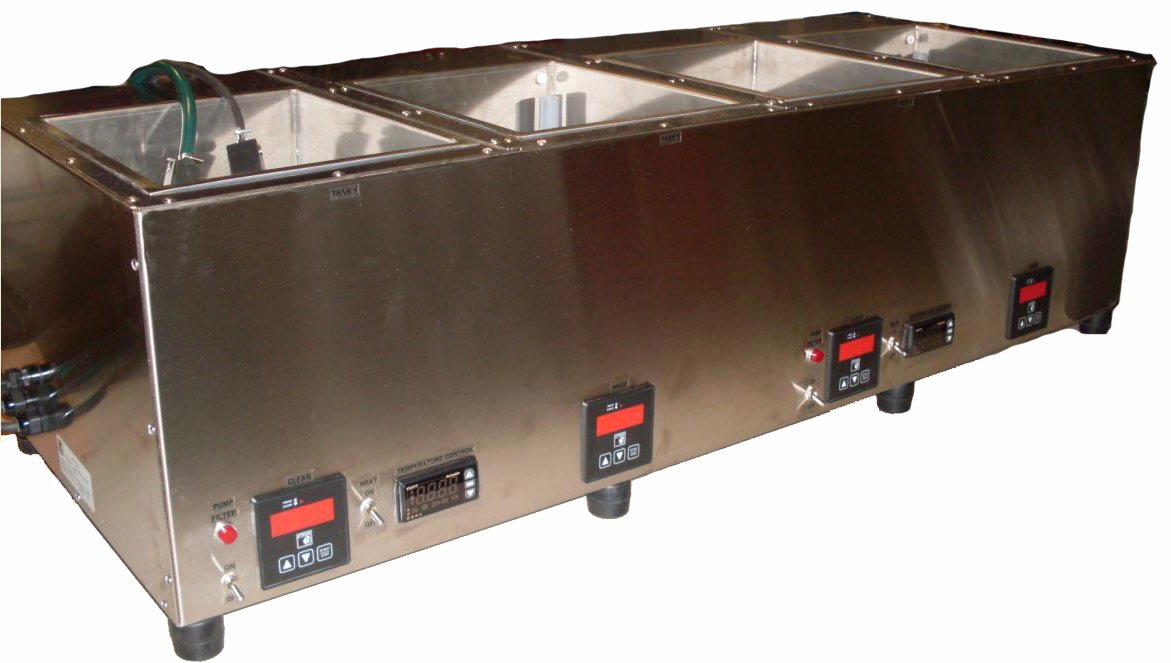 Have a simple application to wash, rinse and dry small parts? Simply run your parts through the benchtop equipment: first two tanks (wash and rinse) and the dryer and you're good to go.

Model 9881D dryer
Need to passivate your parts too? The 782P benchtop parts washer is still for you.  Tank 3 can be used "as-is" for citric passivation and tank four provides a second rinse tank for your post-passivation rinse.  (If you have a room-temperature nitric acid passivation process, use your own exhaust system over the 782P and you're good to go.)
Digital Cycle Times and Temperature Control
Featuring a digital timer and 400W digital panel mounted temperature controllers (for tanks 1 and 3) and 300W of ultrasonic power in each of the four solution tanks, the 782P may be compact enough for bench top use in a lab or installing in a cellular manufacturing environment, but it delivers the kind of performance typical of a system much larger.
Stainless Steel Baskets
The 782P benchtop parts washer features all stainless steel construction and includes separate covers (also stainless) for each processing tank.  Needle valves are supplied on the rinse tanks as flow regulators, allowing for the rinse tanks to slowly overflow. This ensures continuously clean rinse water. The sonic generators can be located up to eight feet from the tanks, if you need to conserve space at the point of operation.  We feature Little Giant brand pumps and include a five micron polypro filter with each filter system.  The 782P ships with four stainless baskets, enabling multiple parts to be in process simultaneously.  With the dryer you only need 58″ x 18″ x 12″ of counter-top space for the complete unit. The external power module (16″ x 7″ x 18″) can be mounted below or behind the main unit.  The 9881D dryer features 1500W of heat, a digital timer and a 110 CFM blower.  The 782P really is the flexible solution to bringing your passivation process in-house.
Need A Bigger Cleaning and Passivation System?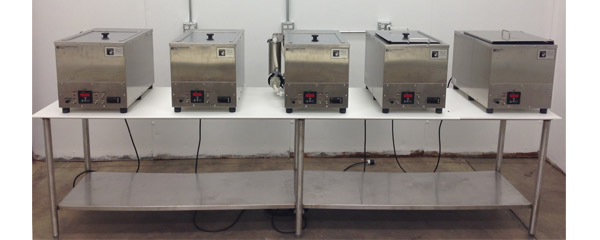 Our automated passivation systems are typically lower cost than our multi-tank passivation systems and give you all the benefits of automation.