What is citric acid passivation?
Citric acid passivation is the use of citric acid to passivate stainless steel (SS) and other alloys to prevent corrosion. By removing free iron ions and forming a protective passive oxide layer on the surface, the stainless steel or other metal becomes highly resistant to rust. Citric acid passivation is a post-fabrication finishing process performed by immersing the stainless steel parts in a citric acid bath.
For details on how passivation works, see our article "What is Passivation?"
Historically, manufacturers passivated stainless steel using nitric acid. Although nitric acid is a very effective passivation agent, it poses significant workplace and environmental hazards and requires strict regulatory compliance.
To avoid the dangers of nitric acid, companies sought citric acid passivation as an alternative. Early attempts at citric acid passivation, however, suffered from organic growth and mold issues.
Much has changed since those days. Modern advancements in biocides have made citric acid extremely stable against organic growth. Today citric acid passivation is the preferred, environmentally-friendly method of passivation for most grades of stainless steel.

Benefits of citric acid passivation
The primary benefit of using citric acid passivation rather than nitric acid is that citric acid is safer and more environmentally friendly. The FDA includes citric acid on its GRAS (Generally Recognized As Safe) list as a safe material, posing no danger to people when handled with good manufacturing practice.
Citric acid is the same natural acid found in oranges and other citrus fruits, commonly used in many foods and beverages. It is non-toxic and biodegradable. Companies using citric acid passivation can avoid many government regulatory issues because citric acid can typically be disposed of in a sewer system with minimal waste treatment required (subject to individual municipal requirements).
For a detailed comparison of nitric acid vs. citric acid passivation, see our article "Nitric vs. Citric Acid Passivation".
Citric acid solutions such as CitriSurf® by Stellar Solutions work by stripping the free iron from the metal surface and forming a water-soluble complex with the iron ions. This prevents the iron from precipitating again and having the detrimental effect that nitric acid is known to do. The elimination of iron helps to create a more rust-resistant passive oxide layer on the surface.
Another benefit of citric acid passivation using CitriSurf® is that the treatment removes only the iron from the surface, and not other metals in the alloy. This affects the depth of the surface treatment and mitigates against changes in the overall size of the part, which can be an important factor in close tolerance and high-precision machining.
Manufacturers in industries that require high performance rely on citric acid passivation, especially in the medical device and aerospace industries where passivation of parts is critical to performance and durability, including cytotoxicity and bio-burden requirements. Citric acid is now the solution of choice for many companies bringing their passivation needs in-house rather than outsourcing to a metal plating shop.
Key benefits of citric acid passivation
Environmentally safe chemistry – easy to use and dispose
Low workplace hazard chemistry – no toxic or corrosive fumes
Meets all current industry standards – passes salt spray, immersion, copper sulfate and high humidity tests
Excellent results with all grades of stainless steel
Improved, faster removal of free iron from the surface
Removes only iron, preserving other metals in alloy
Process for passivation of stainless steel with citric acid
Industry standards
Manufacturers must ultimately perform passivation according to acceptance criteria established by their customers. Most acceptance criteria falls under one of two industry standards for citric acid passivation: ASTM A967 and AMS 2700.
ASTM A967
ASTM A967 pertains to chemical treatments for passivation of stainless steel parts. It sets standards for both nitric acid and citric acid immersion treatments. The citric acid process is subdivided into 5 categories. Citric 1-3 specify solution strengths of 4-10% citric acid (by weight of composition), with shorter treatment times at higher temperatures.
| | | |
| --- | --- | --- |
| Citric acid process | Temperature ºF | Time in minutes |
| 1 | 140 – 160 | 4 |
| 2 | 120 – 140 | 10 |
| 3 | 70 – 120 | 20 |
Citric 4 and 5 allow for other parameters, including the use of additives. CitriSurf by Stellar Solutions falls under the Citric 4 category, but recommended procedures retain the same concentration and other parameters defined in Citric 1-3.
The ASTM A967 standard also permits any combination of immersion time, temperature and citric acid concentration, provided that the resulting surface treatment meets acceptance test criteria.
AMS 2700
AMS 2700 pertains to the passivation of corrosion-resistant steels. This standard is used in the aerospace industry. As with ASTM A967, it set standards for both nitric acid (Method 1) and citric acid (Method 2) immersion treatments. The Method 2 citric acid passivation standard specifies solution strengths of 4-10% citric acid (by weight of composition), with shorter treatment times at higher temperatures.
CitriSurf by Stellar Solutions falls under Method 2 of AMS 2700.

Citric acid passivation process steps
Common passivation process steps for stainless steel are listed below:
Alkaline cleaning of the materials  to remove all contaminants, oils, foreign material, etc. – Commonly uses detergent cleaners like Micro90, Simple Green, etc.
Water rinse – commonly with DI (Deionized) water or RO (Reverse Osmosis) water in high precision industries
Citric acid (CitriSurf) immersion bath to fully dissolve any free irons and sulfides and expedite the formation of passive film or oxide layer
Water rinse – commonly with DI Water in high precision industries
Second water rinse – commonly with DI Water in high precision industries
Dry parts
Test sample parts via specification standards using: salt spray, high humidity chamber exposure, or copper sulfate testing
Exact passivation process steps depend on the chromium content of the alloy, machinability characteristics, and other surface treatments applied to the stainless steel, titanium or other alloy.
Video: Automated Customizable Nitric and Citric Passivation System
Testing results of citric acid passivation
Testing of parts after passivation typically occurs on a per-lot basis. Industry standards such as ASTM A967 allow for a variety of testing protocols, including:
Water immersion test
High humidity test
Salt spray test
Copper sulfate test
Free iron test
The copper sulfate test is particularly useful, as it can be performed more quickly than other tests. The copper sulfate test involves applying a solution of copper sulfate and sulfuric acid to the surface of a sample part representing the lot being tested. The surface must be kept wet with the solution for at least 6 minutes. After removal of the solution, the part is examined for copper deposits. Any evidence of copper plating on the part indicates a test failure.
The copper sulfate test is not for everyone, however. It cannot be applied to any surface used in processing food, nor is it recommended for laser-marked areas. The test should not be used with martensitic 400 series stainless steels or for ferritic 400 series stainless steels with less than 16% chromium, as it may yield false failures (e.g., showing a test failure when the passivation is in fact successful).
What to watch for with citric acid passivation
Don't confuse cleaning with passivation. It might be easy to assume that immersion in citric acid will not only passivate, but also clean the parts. This is not so. Cleaning of the parts must take place BEFORE immersion in the citric acid solution. Otherwise any shop debris such as grease leftover from fabrication may interact with the citric acid and form gas bubbles on the surface that interfere with passivation.
In these cases, consider using a degreaser or changing detergents to ensure that the part is completely free of contaminants. In some cases thermal oxides may need grinding or pickling for removal.
A water-break test is important to perform after cleaning and rinsing the part and before placing it into the citric acid solution, as described in ASTM A380 section 7.2.4. The purpose of the water-break test is to detect any oily residue or hydrophobic contaminants such as grease or fingerprints.
Keep the citric acid solution free of contaminants. Remedying the contamination of citric acid solution can be as simple as refilling the citric acid bath with fresh solution. If the problem persists, consider using a higher grade of water such as RO water or DI water in the citric acid solution that is less likely to contain contaminants than tap water.
Another best-practice recommendation is to use racks to prevent metal-to-metal contact between individual parts. This facilitates the free flow of solution to remove corrosive contaminants and avoid pockets of acid.
Beware of galvanic corrosion. Avoid mixing two different types of stainless steel (e.g. 300 series and 400 series) in the same citric acid passivation bath to prevent galvanic corrosion, also called bimetallic corrosion. This is especially important when working with a large volume of mixed grades of stainless steel in a single bath, as the greater volume increases the risk of galvanic corrosion. This results in the less noble metal corroding faster than it would have if the dissimilar metals had not been in contact in the solution.

CitriSurf® for citric acid passivation
Best Technology partners with Stellar Solutions to offer CitriSurf citric acid passivation solution to our clients. Over the last 15 years, CitriSurf has quickly become the leading brand for high-performance citric acid. CitriSurf offers top passivation performance to prevent corrosion of stainless steel parts.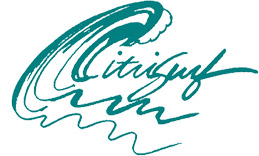 CitriSurf 2250 is the citric acid solution most commonly used by our customers. If you need to meet the industry specifications of ASTM A380, A967, B600, F983 or F86, CitriSurf is the recommended citric acid solution for stainless steel and other alloys.
See our CitriSurf Material Compatibility Guide for more information on citric acid stainless steel compatibility.
The following CitriSurf products are primarily used for passivation in manufacturing and fabrication:
CitriSurf 2050
CitriSurf 2250
CitriSurf 2450
CitriSurf 3050
CitriSurf 3250
CitriSurf 77
CitriSurf 2210
CitriSurf 2050 is the most cost effective solution and is most useful for 300 series austenitic grades of stainless steel. CitriSurf 3050 is a low-foaming version for spraying applications or tanks with submerged air blowers.
CitriSurf 2250 uses an increased pH to ensure the surface is maintained on the more sensitive 400 series ferritic and martensitic grades of stainless steel. CitriSurf 3250 is a low-foaming version.
CitriSurf 2450 uses a pH that is higher still for the most sensitive, extremely low chromium grades.
CitriSurf 77 and CitriSurf 2210 are products for on-site and larger item jobs. CitriSurf 77 is a liquid for easy spray application, and CitriSurf 2210 is a thicker gel version that clings well to vertical surfaces and can be used for "spot" passivation after laser marking.
CitriSurf product comparison
CitriSurf 2050
CitriSurf 2250
CitriSurf 2450
Chemical composition
Citric acid, water, proprietary ingredients
Citric acid, water, proprietary ingredients
Citric acid, water, proprietary ingredients
Operating Temperature
Room temp or higher (120-160°F preferred)
Room temp or higher (120-160°F preferred)
Room temp or higher (120-160°F preferred)
Flash Point
None
None
None
Water solubility
Complete
Complete
Complete
Normal working concentration
7-13% by volume in water
9-18% by volume in water
10-20% by volume in water
pH at working concentration
approx. 1.8
approx 3.0
approx. 4.3
Data sheets
CitriSurf 2050
Data Sheet
CitriSurf 2250
Data Sheet
CitriSurf 2450
Data Sheet
The ratio of citric acid to water is shown as Normal working concentration, and is measured by volume.
CitriSurf Material Compatibility Guide
Use this table as a reference for compatibility of your grade of stainless steel or other alloy with CitriSurf.
CitriSurf 2050
CitriSurf 2250
CitriSurf 2450
S20100 (201)
✔
✔
✔
S20200 (202)
✔
✔
✔
S30100 (301)
✔
✔
✔
S30200 (302)
✔
✔
✔
S30400 (304)
✔
✔
✔
S30403 (304L)
✔
✔
✔
S30409 (304 H)
✔
✔
✔
S30430 (18-9LW)
✔
✔
✔
S30451 (304N)
✔
✔
✔
S30500 (305)
✔
✔
✔
S30800 (308)
✔
✔
✔
S30900 (309)
✔
✔
✔
S30940 (309Cb)
✔
✔
✔
S31000 (310)
✔
✔
✔
S31400 (314)
✔
✔
✔
S31600 (316)
✔
✔
✔
S31603 (316L)
✔
✔
✔
S31609 (316H)
✔
✔
✔
S31620 (316F)
✔
✔
✔
S32100 (321)
✔
✔
✔
S32109 (321H)
✔
✔
✔
S34700 (347)
✔
✔
✔
S34709 (347H)
✔
✔
✔
CitriSurf 2050
CitriSurf 2250
CitriSurf 2450
S30300 (303)
✔
✔
✔
S30323 (303Se)
✔
✔
✔
S30310
✔
✔
✔
S30330 (303Cu)
✔
✔
✔
S30345 (303 MA)
✔
✔
✔
S30360 (303 Pb)
✔
✔
✔
S34720
✔
✔
✔
S34723
✔
✔
✔
S43020 (430F)
✔
✔
S43023 (430FSe)
✔
✔
S44020 (440 F)
✔
✔
CitriSurf 2050
CitriSurf 2250
CitriSurf 2450
S40300 (403)
✔
✔
S41000 (410)
✔
✔
S41400 (414)
✔
✔
S41600 (416)
✔
✔
S41623 (416Se)
✔
✔
S42000 (420)
✔
S42020 (420F)
✔
S43100 (431)
✔
✔
 S44002 (440A)
✔
✔
S4403 (440B)
✔
✔
S44004 (440C)
✔
✔
CitriSurf 2050
CitriSurf 2250
CitriSurf 2450
S40500 (405)
✔
✔
S40900 (409)
✔
✔
S42900 (429)
✔
✔
S43000 (430)
✔
✔
S43400 (436)
✔
✔
S44200 (442)
✔
✔
S44600 (446)
✔
✔
S44627
✔
✔
CitriSurf 2050
CitriSurf 2250
CitriSurf 2450
S66286 (A286)
✔
✔
S13800 (13-8 Mo)
✔
✔
S15500 (15-5)
✔
✔
S15700 (15-7 Mo)
✔
✔
S17400 (17-4)
✔
✔
S17700 (17-7)
✔
✔
S35500 (AM 355)
✔
✔
S36200 (362)
✔
✔

Other Materials

CitriSurf 2050
CitriSurf 2250
CitriSurf 2450
Titanium (Ti)
✔
✔
✔
Aluminum (Al)
✔
✔
✔
Inconel ( austenitic nickel-chromium alloy)
✔
✔
✔
Altemp 625, Haynes 625, Nickelvac 625 and Nicrofer 6020
✔
✔
✔
Inconel 600
✔
✔
✔
Inconel 617
✔
✔
✔
Inconel 625
✔
✔
✔
Inconel 718
✔
✔
✔
Inconel X-750
✔
✔
✔
* NOTE: Information from Stellar Solutions
CitriSurf is a registered trademark of Stellar Solutions, Inc.
Applicable Passivation Systems
Many of our passivation systems regularly use CitriSurf for the passivation acid:
CitriSurf Price and Ordering
For CitriSurf pricing and ordering information, contact our chemical sales department at 612-392-2414, ext. 2, or use our web contact form.