In the June 2015 newsletter, we feature the new case studies for Centrifugal Industrial Spin Dryers, DuoSolvent Vapor Degreaser for cleaning circuit boards without chlorinated solvents, and Job Shop Parts Washer for cleaning true oil and water soluble coolants.
Centrifugal Industrial Spin Parts Dryers
Industrial spin dryer / chip wringers are a perfect complement to our centrifugal barrel finishers mass finishing equipment. Often mass finished parts are small and nested which makes them difficult to dry with heated air only. A centrifugal dryer is able to dry nested parts and speed drying times by: the spinning basket action causes centrifugal force which wrings out or throws off excess water, solvents, paints, oils, or other liquids and while the basket is spinning, a turbine fan below the basket creates a powerful suction that pulls heated air from the top/lid through the parts.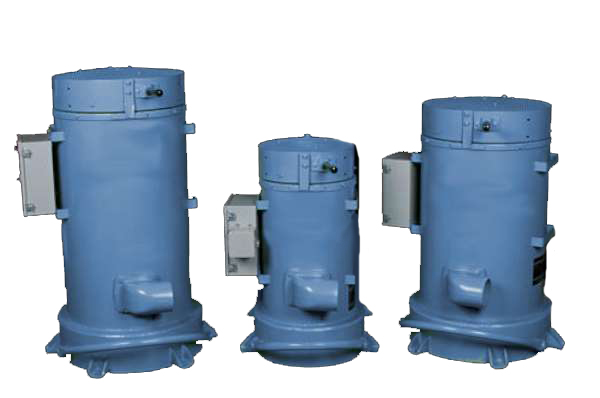 DuoSolvent – Bi-Solvent and Co-Solvent Vapor Degreaser
The newer generation vapor degreasing solvents are more "environmentally and operator friendly" ; however, the newer HFE/HFC solvents are typically weaker solvents that do not remove heavier oils, grease, flux or wax. Due to previous environmental regulations, public perception, or possible employee safety concerns, some companies have restricted any use of chlorinated solvents that are often added to the HFE/HFC solvents to aid in cleaning performance.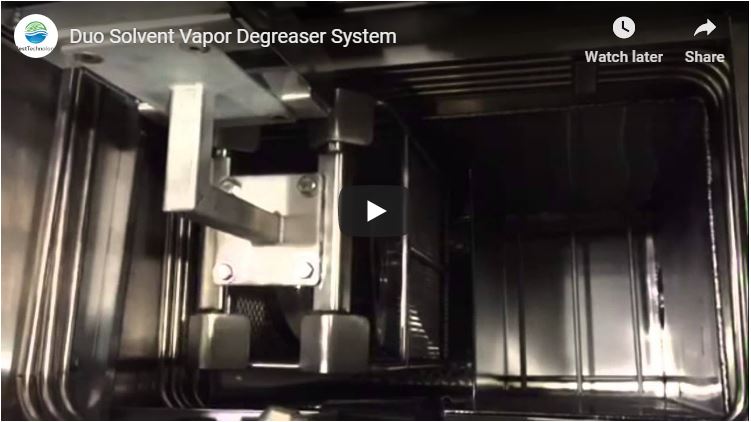 The "bi-solvent/co-solvent" process allows the use of specific "primary" solvents to target specific soils that are then rinsed off with a clean, non-flammable solvent that is constantly "re-distilled" in the vapor degreaser.
Job Shop Parts Washer for Cleaning True Oil and Water Soluble Coolants
Machine shops often need to wash parts that come out of machining centers with true oils (petroleum based) as well as water soluble coolants. In this application, the customer had a long list of true oils they needed to remove from precision machined parts.
Video: Ultrasonic Wash, Rinse, Dry Agitated Immersion Parts Washer With Oil Removal System Installed at Job Shop