June 2014 Part Cleaning, Passivation and Finishing Case Studies:
Heated Polypropylene Acid Passivation and Rinse Tanks– Recently Best Technology was contacted by a customer who manufactures and installs stainless steel piping into underground water distribution systems.  The customer uses welded stainless steel fittings and junction pieces throughout their buried systems. Once fabricated, the entire assembly must be passivated.  The answer was to fabricate a two-tank passivate and rinse system using polypropylene tanks.  The poly (polypropylene) tanks are less expensive than steel tanks yet still offer the ruggedness needed for daily usage in a plant floor environment.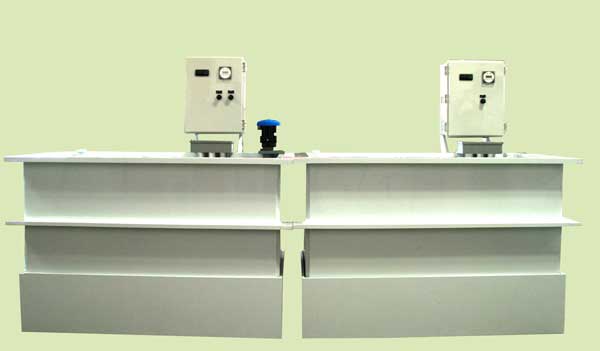 Fully Automated Indexing Agitated Immersion Wash, Rinse, Dry Parts Washer – The A-MKT Wash-Rinse-Dry agitated immersion parts washer cleaning system processes parts with precision part cleaning, rinsing and drying.  This automated parts washer is capable of cleaning a wide variety of metal parts which require ultrasonic cleaning to remove fine particulate, buffing/polishing compounds and water soluble cutting fluids / coolants used during the CNC machining process.
New Products Introduced in June 2014:
Rotary Drum Parts Washer | Auger Parts Cleaning System – The drum parts washers are perfect for high volume, continuous cleaning & drying of small parts. Parts are automatically fed through the cleaning, rinsing and drying via a perforated rotating drum chamber with internal helix / flights or can be thought of as screw threads.  The size of drum perforations (or solid drum for immersion cleaning), flight pitch and height, etc can be varied to change cleaning aggressiveness and speed.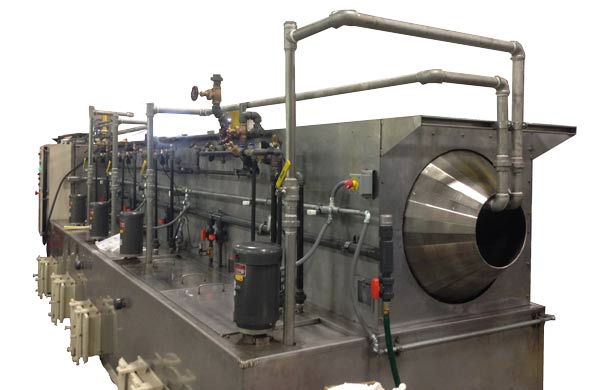 Feel free to contact us if you have any questions on theses new products,  HCFC-225 phase out and our current products: part cleaning, passivation, electropolishing and mass finishing systems. 
We are always adding to our Videos and Knowledge Base Articles in Passivation, Electropolishing, & Parts Cleaning
Here's a couple highlighted articles:
There are more articles and videos on our site and many more to be added every month.  If you have any suggestions of process and systems you would like to learn more about, let us know and we will be sure to add it to our knowledge base