Planning to attend IMTS 2014 on September 8-14, 2014 at the McCormick Place in Chicago, IL?  Be sure to stop by and visit us, we will be at our vendors booths: E-5816, E-5573, and E-5812.
Pictures from IMTS 2014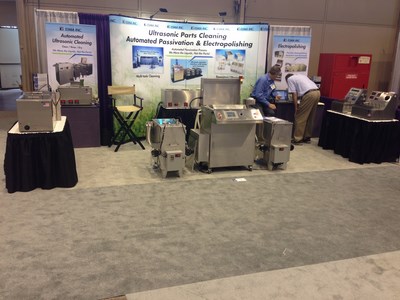 This IMTS Booth E-5812 features ultrasonic cleaning tanks both manual and automated.  The unique equipment showcased was the automated ultrasonic passivation equipment which had a single processing tank and multiple storage tanks.  As an automated system, it moves the solution rather than the parts which dramatically reduces the cost to automated the passivation equipment.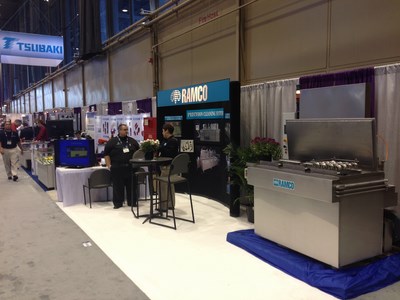 Booth E5816 features agitated immersion parts washers and the demonstration equipment highlighted a wash, rinse and dry stages integrated into a single system.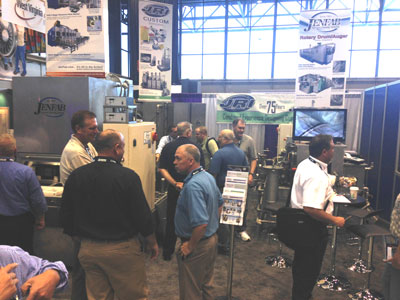 IMTS Booth E-5573 features a demonstration of inline conveyor parts washer, a spray cabinet washers, and an automated immersion wash-rinse-dry system.
We will be showcasing various part cleaning, passivation and finishing equipment including:




The International Manufacturing Technology Show is one of the largest industrial trade shows in the world, featuring 1,900 exhibitors and 100,000 visitors from over 112 countries.. The event is held every two years in September at McCormick Place, Chicago.
IMTS 2014 is the 30th edition of the premier manufacturing technology show in North America. 1,900 exhibiting companies will occupy 1,240,863 net square feet of exhibit space at the McCormick Place.
Exhibitors from the manufacturing and metalworking industry will display their products and productivity solutions in product category pavilions:
Metal Cutting: contains everything from machining centers and assembly automation to flexible manufacturing systems and lathes.
Tooling & Workholding Systems: features jigs, fixtures, cutting tools of all types and related accessories.
Metal Forming & Fabricating/Laser Processes: home to waterjet, plasma-arc and laser systems, welding equipment, heat treating and more.
Other pavilions at IMTS include Abrasive Machining /Sawing/Finishing; Controls & CAD –CAM; EDM; Gear Generation; Industrial Automation North America; Machine Components/ Cleaning / Environmental and Quality Assurance.
Some fun facts about the show:
91% find new products or ideas to use
91% find specific solutions to manufacturing problems
87% visit booths of companies not currently calling on them
60% make new business contacts
We look forward to seeing you at IMTS 2014!