Best Technology partners with Envision Capital Group LLC to bring you the best possible capital equipment financing and leasing options for your business.

The Envision Capital Group Process
With a few mouse clicks, you'll have the equipment financing you need at a rate and term that is right for your business. Unlike commonly experienced working with typical banks, our entire funding process is quick and hassle-free. Business owners, equipment vendors, franchise owners, and middle market executives nationwide look to Envision Capital Group for their equipment financing needs.
Our name is synonymous with equipment financing and since 2007 we've helped countless companies acquire equipment at critical periods of growth. Along with our technology-driven platform that will deliver funds faster, we provide customer care that is second-to-none.
Our commitment to fast, dependable funding and great service has helped us achieve A+ accreditation with the Better Business Bureau. We also have dozens of 5-star customer testimonials throughout social media, providing you insight into what it's like to work with us.
Equipment Lease & Finance Examples
Whether equipment purchase or lease from Best Technology, Envision Captial Group is able to put a competitive finance package together for nearly any situation. No capital budget constraints should hold back a company for handing the growth demand of process equipment.
For example, a 60-month equipment lease option is approximately $2000/month for $100,000 equipment purchase price. Equipment leases are typically seen as an operating expense not a capital purchase/asset for accounting purposes which allows many companies to procure new equipment without capital budget approvals.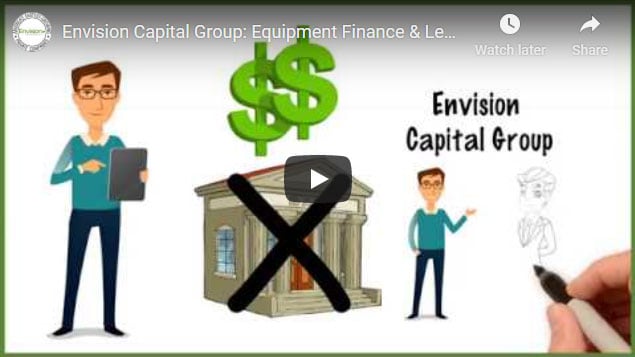 Learn More
When you apply for financing for capital purchase or lease, you will work directly with Jeff Mao at Envision. Best Technology and Envision work together to get you the financing you want at rates that will make you smile.