INDUSTRIES SERVED:
Electronics
Disc Drive
Semiconductor
Electropolishing equipment produces a bright, corrosion-resistant, highly-polished surface on stainless steel and other metals. Quality electropolisher machines ensure repeatable, micro-tolerance surface roughness finishing that can be easily validated to regulatory and industry requirements.
Best Technology offers the industry's leading precision and industrial electropolish equipment. Types of systems include:
All electropolishing systems are designed around the customer-specific application, from the size of the rectifier, to the size of the tank, to the number and placement of cathodes.
Types of Electropolishing Equipment for Every Application and Part Size: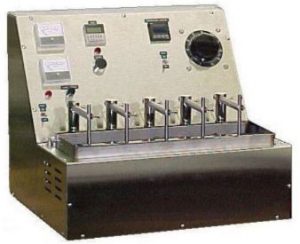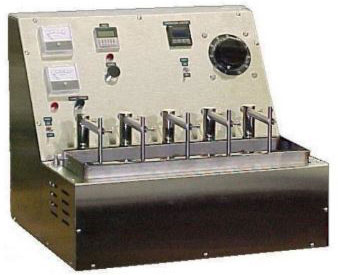 Our small tabletop electropolishing equipment is suitable for laboratory use and prototyping of small- to medium-sized parts, medical instruments or jewelry. Tank volume for tabletop electropolish equipment typically ranges from 0.5 to 2 gallons, but with an external tank can be as much as 15 gallons. Also called benchtop electropolisher machines, these units are available with either 24-volt or 48-volt power supply rectifiers.
Ideal for electropolishing stainless steel, tabletop electropolish machines are also effective for polishing and deburring cobalt chrome, brass, copper and other metals.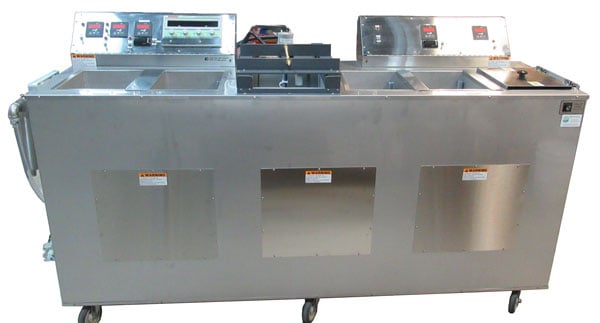 The all-in-one design of multi-tank electropolishing wet benches stands in contrast to benchtop systems that sit on a bench or table. Also known as electropolishing consoles, wet bench electropolishing equipment offers the convenience and efficiency of combining washing, rinsing, electropolishing, and drying into a single, unified piece of equipment.
Typical construction materials are polypropylene for the electropolishing tank and stainless steel for the bench. The wet bench configuration allows for plumbing and electrical connections in and out at one easy location, rather than wiring and plumbing each tank individually.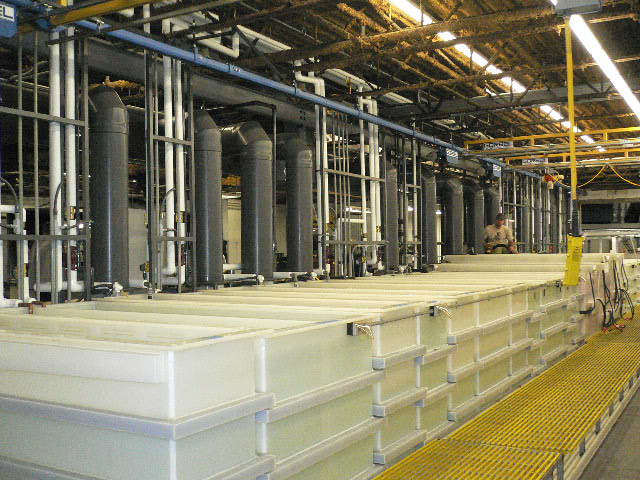 Large-scale electropolish systems, also called floor-standing electropolish systems, represent the largest electro polish systems available. They are best suited for large-scale production, or when the application involves large-sized parts. Each large-scale electropolishing system is custom-designed to fit the application and to best meet production needs. Some large-scale electropolishing systems use an overhead hoist or jib crane to transfer parts from one process step to the next.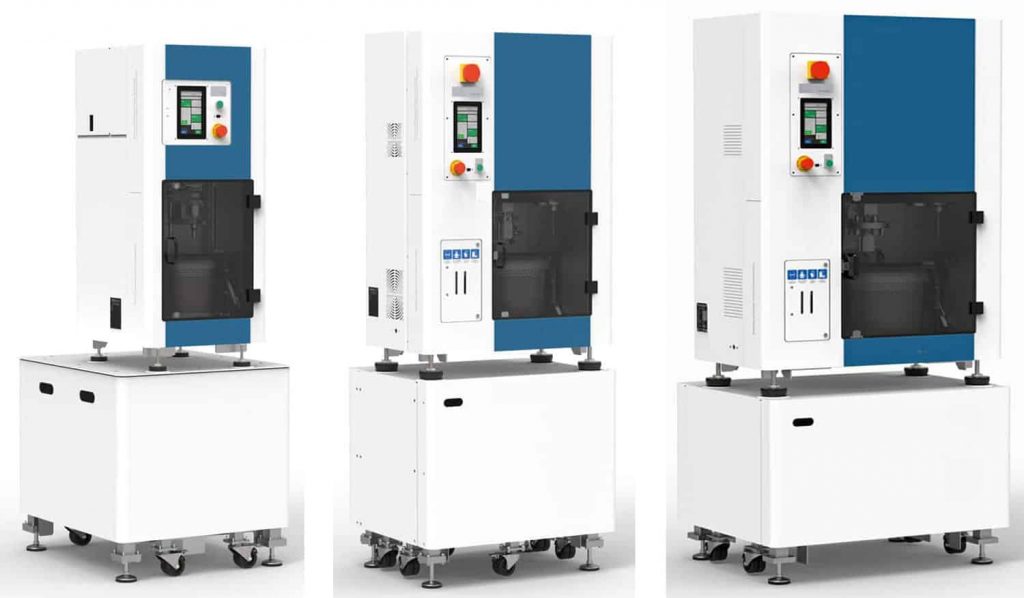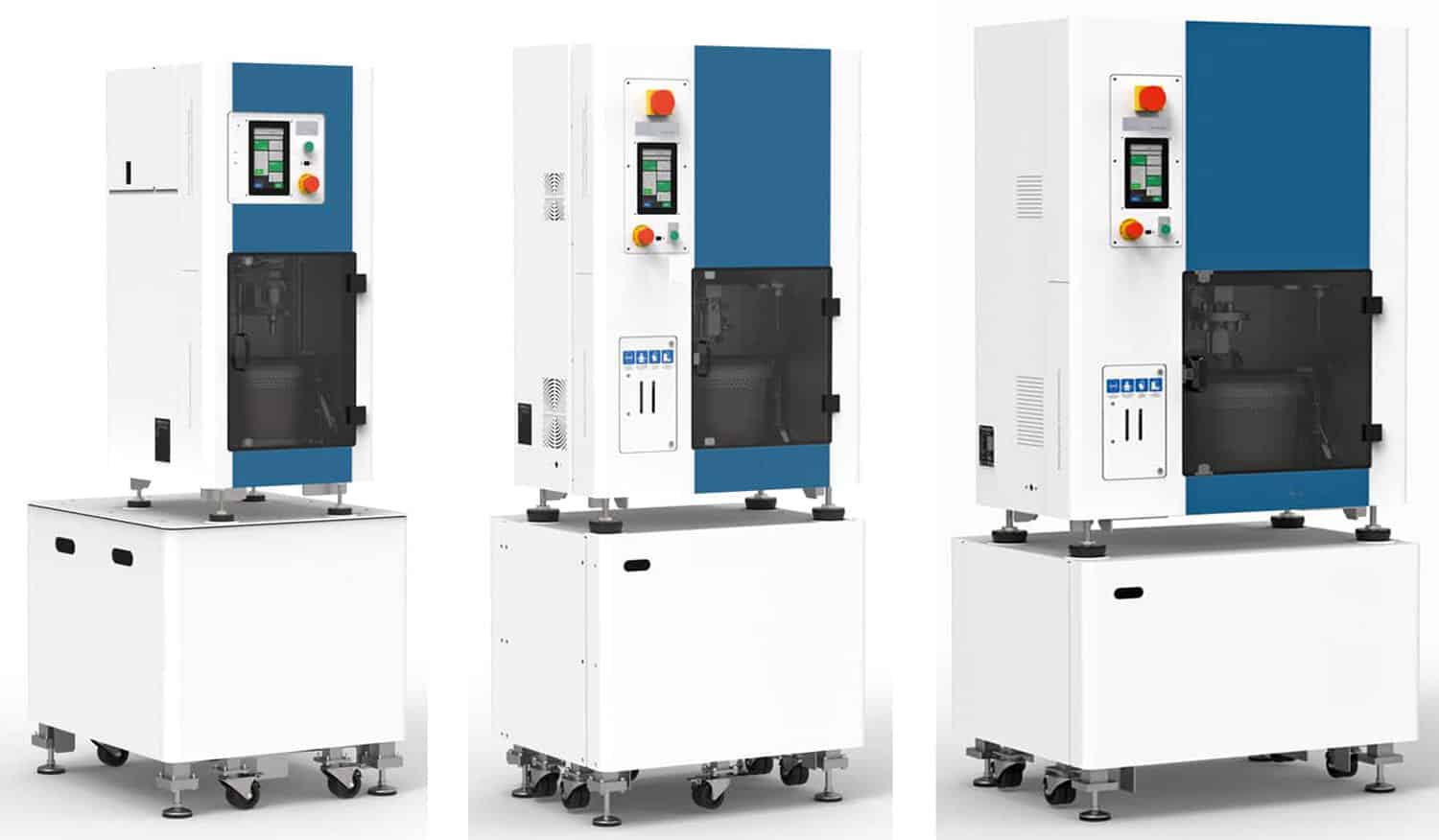 Dry electropolishing machines deliver a bright, shiny finish on delicate metal parts, without the regulatory hassle involved with handling liquid electrolyte. Unlike traditional electropolishing, dry electropolishing uses porous, sponge-like, solid electrolyte beads to remove peaks of roughness from a metal surface. Dry electropolishing machines are particularly well-suited for parts with highly-detailed areas or that require sharp details and edges. Applications that require a specific surface roughness value (RA, or roughness average) over an organic shape, like medical implants, work especially well with dry electropolishers.
Please click on any of the above pictures to view more details of our electropolish equipment and electro polish machines.
Common Applications and Specifications for Electropolishing Equipment
The most commonly used industry standard for traditional electropolishing is ASTM B912, Passivation of Stainless Steels Using Electropolishing.
Applications using electropolishing equipment include the following:
Medical device stent polishing and deburring of stainless steel and cobalt chrome
Industrial stainless steel 300 series polishing to reduce surface roughness and burr removal
Reducing friction and ensuring top performance on flight-critical aerospace parts
Reducing friction, boosting performance and extending life on automotive and racing industry parts
Applicable Electropolish Process Case Studies
Electropolishing Equipment & Process FAQs
No questions matching current filter
Test Your Parts for Free
From initial contact to our continued support and service, Best Technology offers over 30 years of industry expertise that can be leveraged to determine the best solution for your electropolishing system applications.
Contact an electropolishing expert to learn how you can receive a test sample of your stainless-steel parts electropolished for free. See the quality difference, and learn how you can bring electro polish operations in-house at your company. Contact us today!