Customer Application
One of the most difficult window treatments to cleaning either residential homes or commercial offices are window blinds.  Trying to dust a window blind with a duster or vacuum only goes cleans just what can be lifted off by wiping, but years of dust and grime need to be scrubbed to loosen the soils.  Soaking blinds in a bath tub or spraying the window blinds with a garden hose doesn't do the job either.  The ultrasonic clean tank is able to micro-scrub every inch of the blind surface, top and bottom, better than anything out there.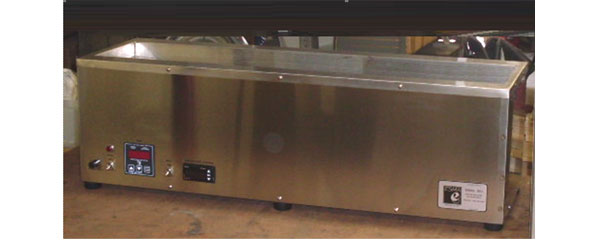 Most home restoration companies that are professionally cleaning a home for water, fire or smoke damage turn to ultrasonic blind cleaning machines to remove any dust, soot, smell and grime for the blinds.
What would take a person over 1-2 hours to attempt to scrub in tub or tank with lots of streaks and possibly damaging the blinds can take just a matter of 5 minutes typically.
Window Blind Cleaning Example Before and After Ultrasonics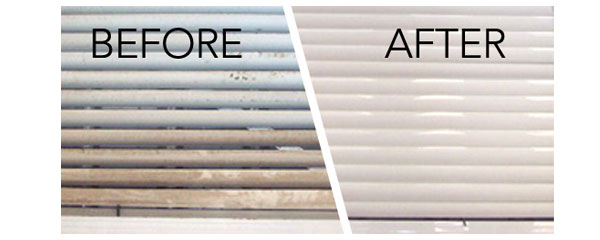 Our ultrasonic tanks come in all shapes and sizes: over 10 feet long for really wide blinds that stretch a whole bay window to small 24″ mini blinds that just cover a double hung window.  The size and configurations for ultrasonic window treatment tanks are endless.  The ultrasonic blind cleaning machines come with digital timers and temperature control which allow for precision cleaning every time!
Short or Long Ultrasonic Window Blind Cleaning Tanks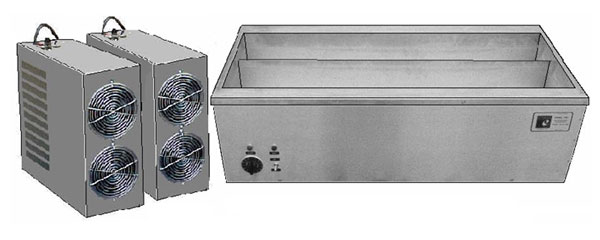 If a lot of really dirty blinds need cleaning, be sure to check out our combine wash and rinse tank blind ultrasonic tanks that allow for continuous flow of rinse water in the rinse tank to ensure your blinds are not only clean, but rinsed so well they are spot free upon drying!
Be sure to read How do Ultrasonic Machines Work to learn a lot more of the technology behind the amazing cleaning systems for blinds, shades and window treatments.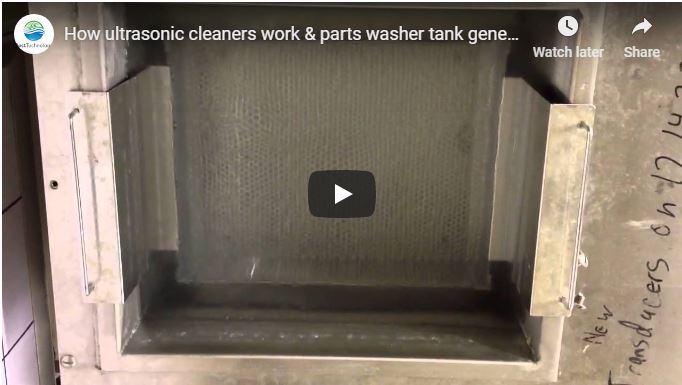 Whether you are cleaning plastic or metal, Persian, slat, Venetian, vertical, Roman shade, mini blinds and more styles, the ultrasonic blind cleaning machines are the go to blind cleaning tool for the tough cleaning jobs! See how this ultrasonic blind cleaning system can help your business today.
Industry
Home restoration services for fire, water, mold, smoke and bio remediation services
House and commercial office cleaning services