The pelletizer die cleaning spray washer cabinet effectively cleans gypsum from the extrusion pelletized holes in the cylindrical die. It is a fast and effective way to remove foreign material from the die exit holes, instead of trying to scrape the material from the hole entrance side.
The purpose of the die is to pelletize gypsum through extrusion holes in the die. After routine use of the die, the gypsum hardens and plugs the holes in the die to nearly rock hard.
The spray parts washing cabinet for pelletizer die cleaning utilizes high-impact spray nozzles completely surrounding the the die. As result the gypsum is blasted out effectively and completely. The spray cabinet washer has a large solution capacity to allow a large amount of gypsum to be suspended in solutions and a large canister bag filter filters out the large particulate and foreign material.
Pelletizer Die Cleaning Spray Cabinet Parts Washer Pictures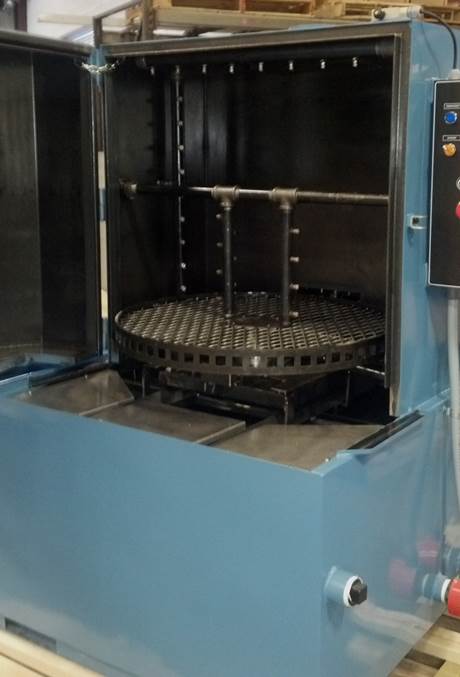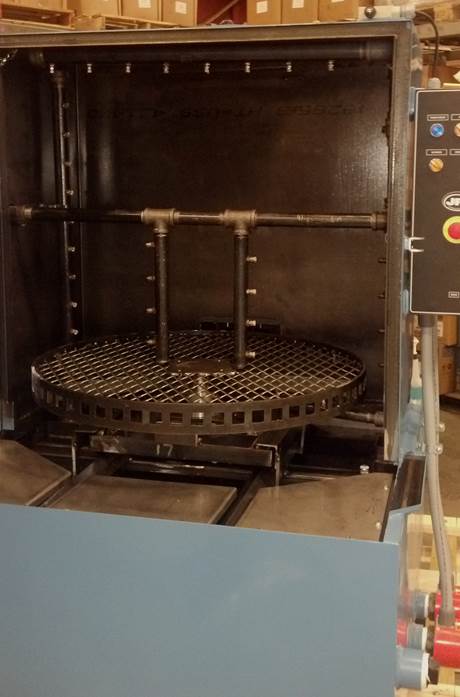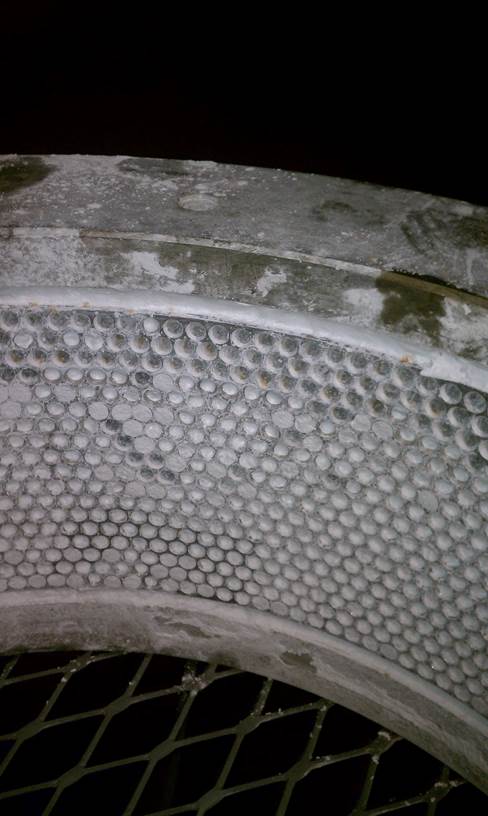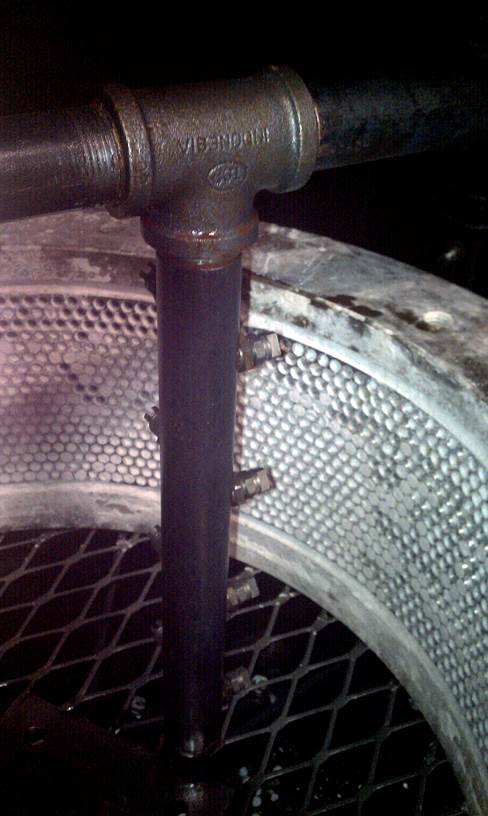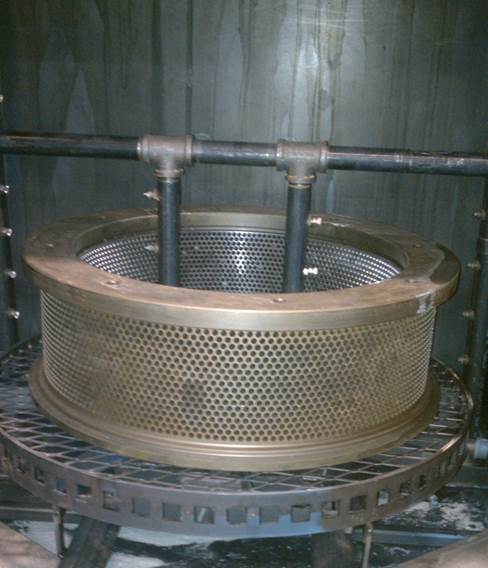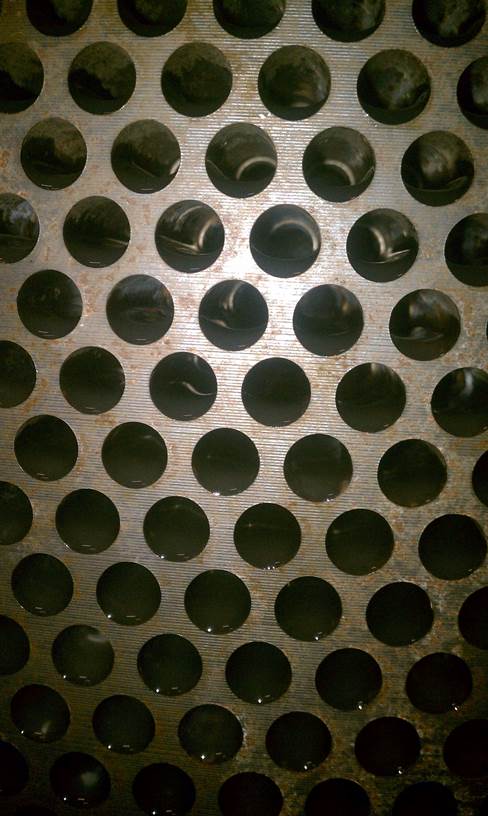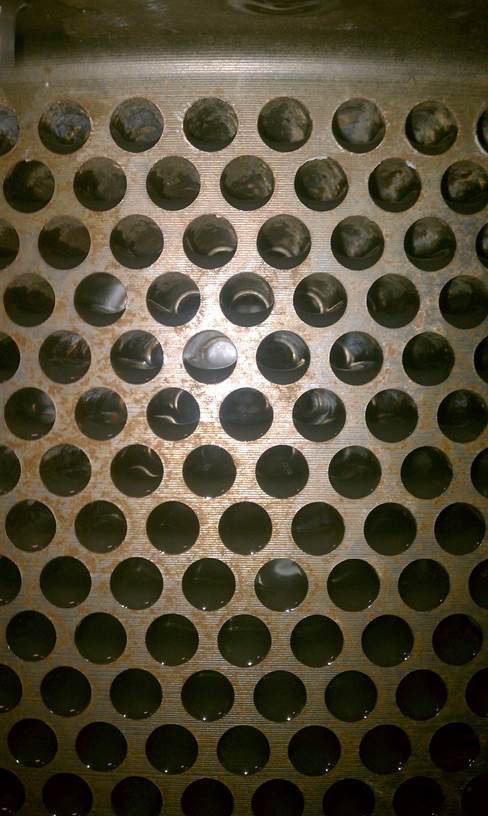 Industry
Automotive engine block cleaning with burnt on carbon deposits
Mining raw minerals and materials through pelletized extrusion dies
Plastic injection mold die and extrusion die parts cleaning
Applicable Systems
Front Load Spray Cabinet Parts Washer