Parts Cleaner Machine Application
Machine shops often need to wash parts that come out of machining centers with true oils (petroleum based) as well as water soluble coolants. Most tool shops start with a simple drum mounted solvent parts washer equipment but quickly outgrow the size and capabilities because it can only clean true oil based parts and the solvent is highly flammable and costs become expensive.
Water based parts cleaner machines often clean water coolant machined parts well, but when true oil lubricated parts are placed in an aqueous parts washer, the oil floats to the surface and re-coats parts with oil upon removal from the wash tank rendering the cleaning useless. Also, since water has a higher surface tension than solvent, an aqueous based parts washer doesn't clean in tight spaces and inter passage ways of parts as well as solvent.
The Ultrasonic Machine Shop Parts Washer With Oil Removal System
The agitated immersion ultrasonic parts washer machine with oil removal system allows for the cleaning challenges listed above to be cleaned with ease. Utilizing the proper alkaline based cleaning chemistry, typically mild detergents, both true oil and water parts washer fluids can be cleaned and removed from: stainless steel, tool steels, aluminum, and numerous other alloys.
Video: Ultrasonic Wash, Rinse, Dry Agitated Immersion Parts Washer With Oil Removal System Installed at Machine Shop Customer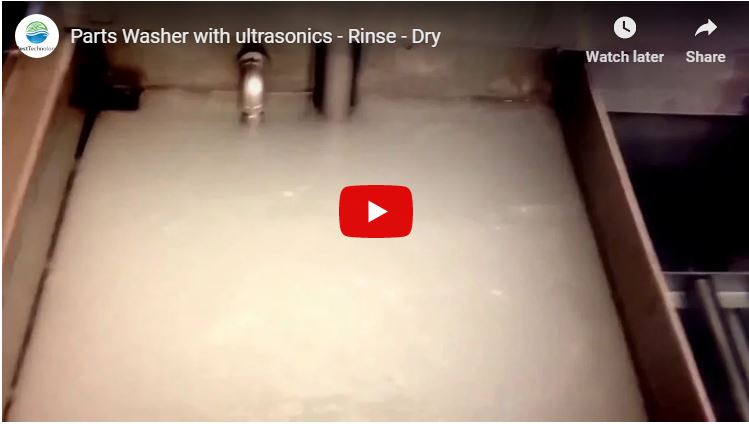 True oil based machined parts are easily cleaned with the designed oil removal system to constantly sweep/sparge overflow floating oils on the surface of the tank into a quiet tank where the oils can settle out and be skimmed and removed from the solution without concerns with redepositing on parts.
The ultrasonics in the system allow for the uniform cleaning of inside and outside the part that solvent based parts washer users have come to expect. Be sure to watch the video on how do ultrasonics work to get a complete understanding of the power of ultrasonic parts washing. As the part becomes clean from the ultrasonic micro-scrubbing action, the agitated immersion oscillating platform in combination with the spray under immersion high flow pump flushes and filters particulate and soils away from the part.
The Ultrasonic Wash, Rinse, Dry Parts Washer With Oil Removal System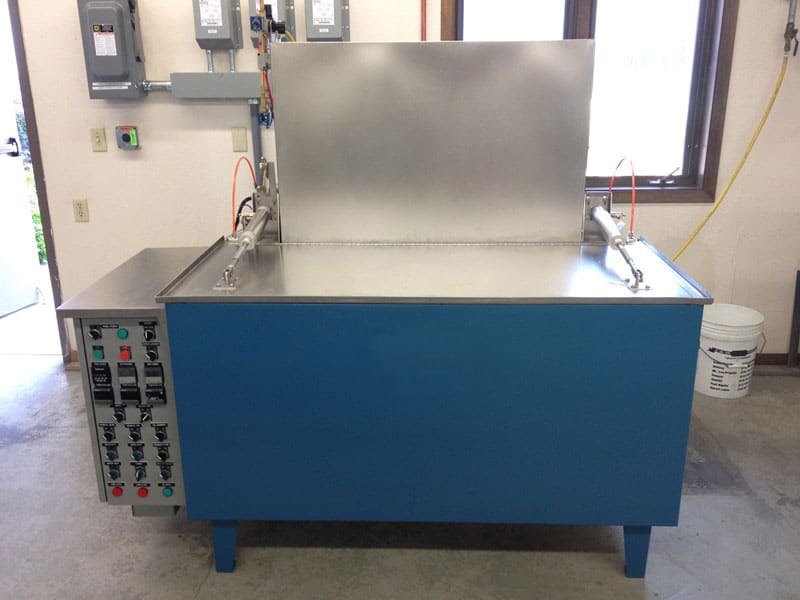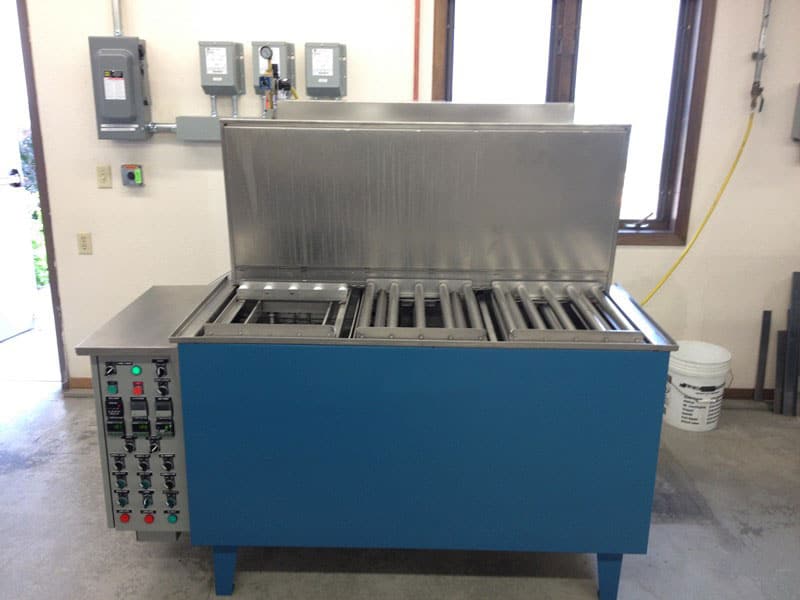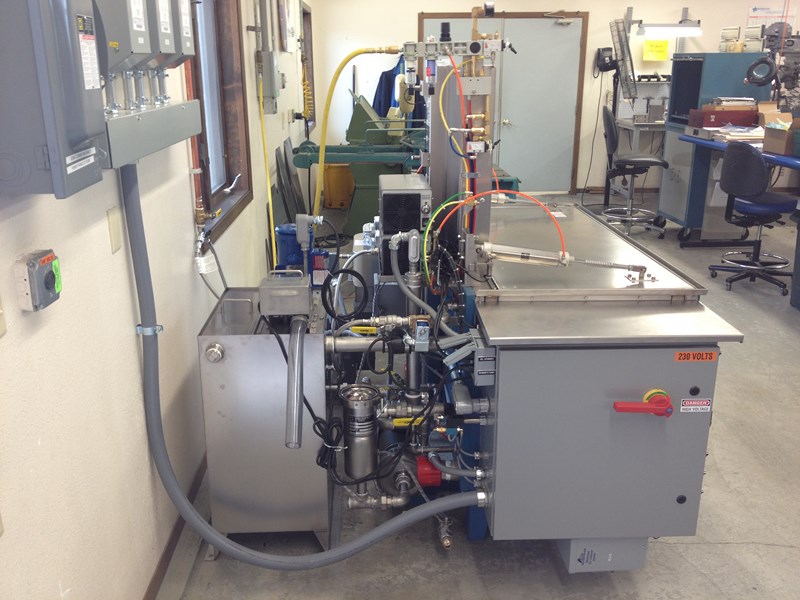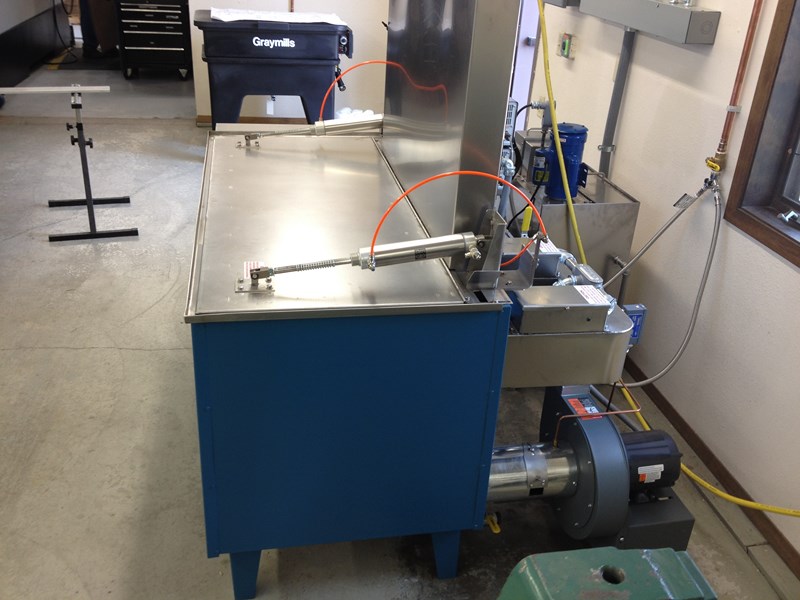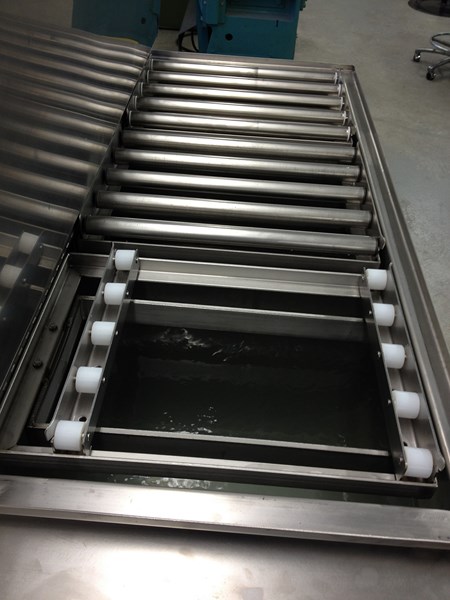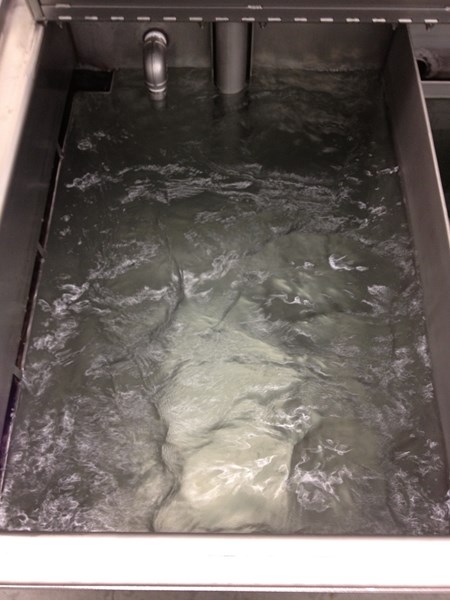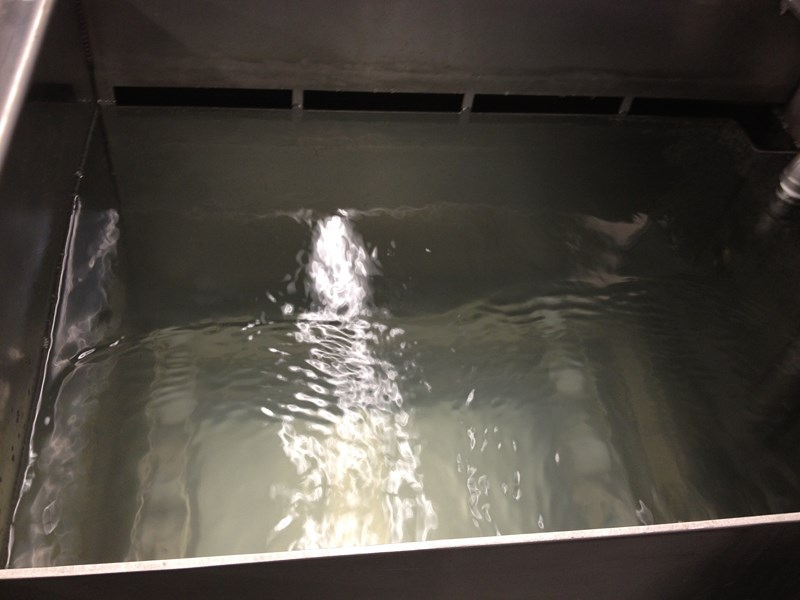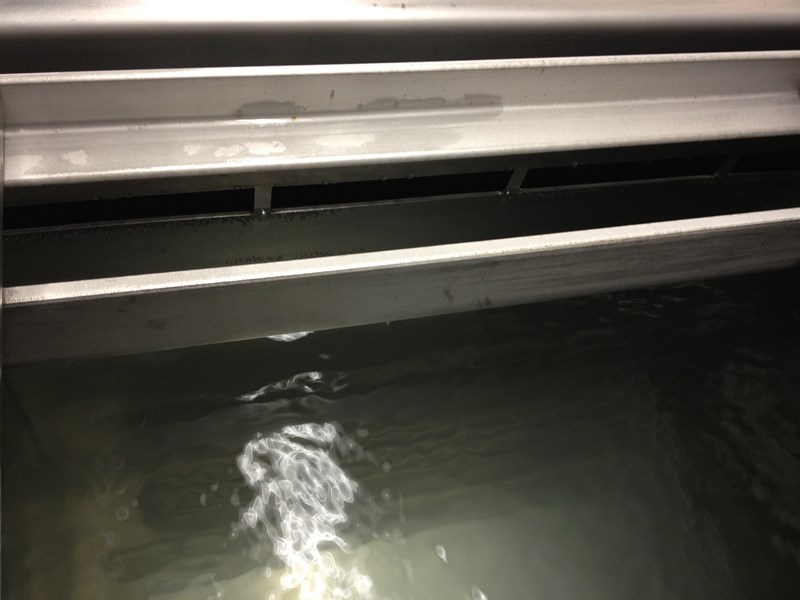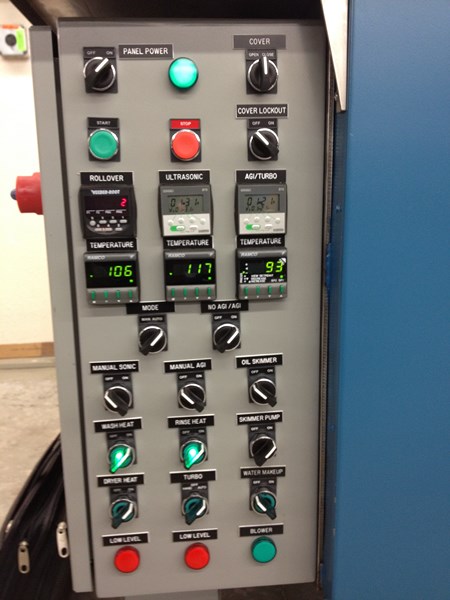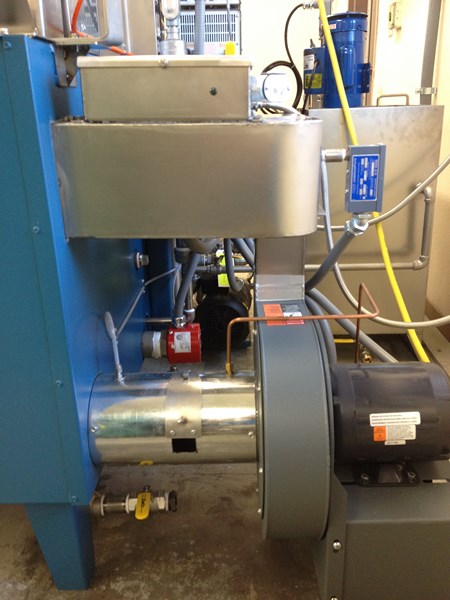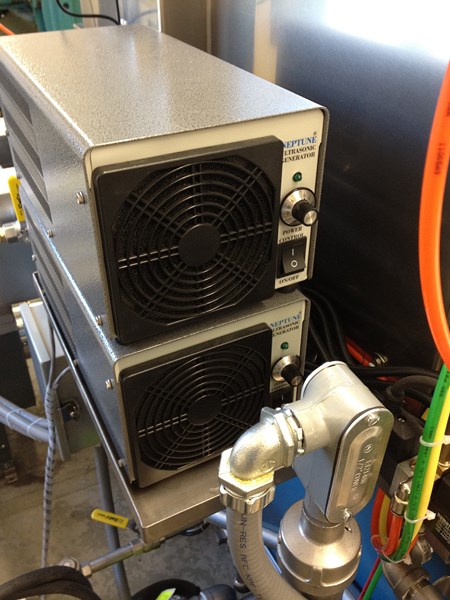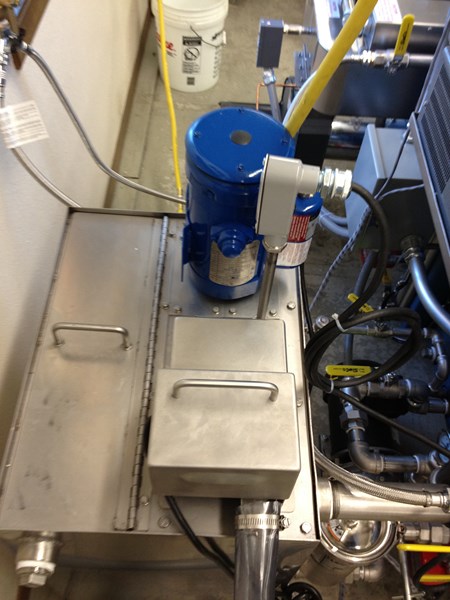 After parts are cleaned, they need to be properly rinsed with as pure of water as possible (
RO or DI water
suggested). This is accomplished by a second stage parts washing tank that has constant slowly overflowing rinse water to ensure the rinse water stays clean from any dragout introduced from the wash stage.
Finally, a digitally temperature controlled heated air knife dryer rounds out this universal parts cleaning equipment to remove the rinse water from the parts to leave a spot free finish. No matter how parts are manufactured: CNC milled, wire EDM, swiss machine, lathe, laser cut, water jet, you name it, they can be washed and cleaned in this machine shop parts washer.
Industry
Industrial, Machine Shop Parts Washer – General Parts Cleaning
Applicable Systems
Agitated Immersion Parts Washers
Agitated Immersion Ultrasonic Parts Washer
Multi-Station Part Washers Wash, Rinse, Rinse, Dry