Application for Medical Device Passivation Case Study
The automated ultrasonic passivation system processes medical device industry parts with precision part cleaning and nitric or citric acid passivation after machining and/or laser mark. The system is able to passivate the following grades of stainless steel: 17-4, 304, 316, various 400 series and the like with a neutral pH alkaline cleaner and Citrisurf 2250. Other stainless steel grades are possible with this system, but the customer has validated these materials.
Video: Automated Ultrasonic Passivation Equipment for Citric or Nitric Acid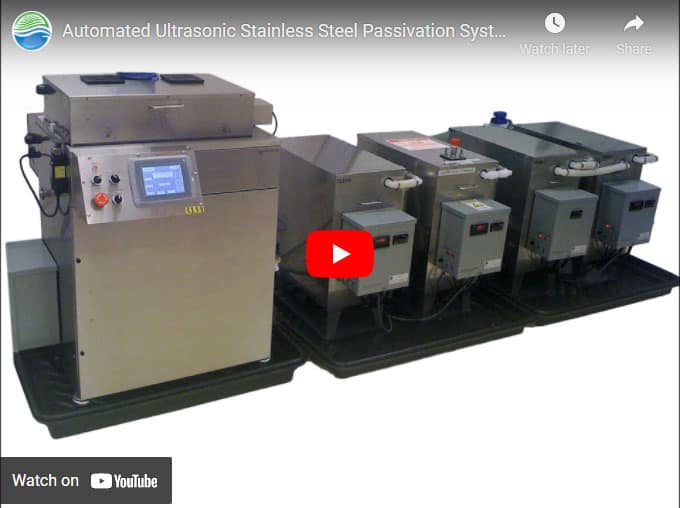 The automated ultrasonic passivation system consists of a 18 gallon (tank dimensions: 24″ L x 14″ L x 12″ D) ultrasonic process tank and 3-30 gallon storage tanks.
Traditional automated cleaning and passivation systems move the parts from processing tank to processing tank which expose operators to fumes from cleaning and passivation solutions and also dramatically increase the cost of the system because it requires multiple ultrasonic processing tanks and overhead automation.
This automated ultrasonic cleaning machine is a sealed system which moves the liquid solutions from filtered heated storage tanks in and out of the main part processing chamber instead of moving the parts from tank to tank so the operator places dry parts in the process chamber, presses cycle start and then comes back at the end of the process to remove the cleaned, rinsed and dried parts.
Animation of Process Fluid Flow of an Automated Ultrasonic Passivation Equipment

Since this automated ultrasonic cleaning machine is made for citric or nitric acid passivation, the addition of circulation pumps in the storage that constantly run to aid in inhibiting any possibly organic growth in the tank which the chemistry built in biocide should prevent. Constantly circulating / mixing citric acid greatly reduces the possibilities of organic over time.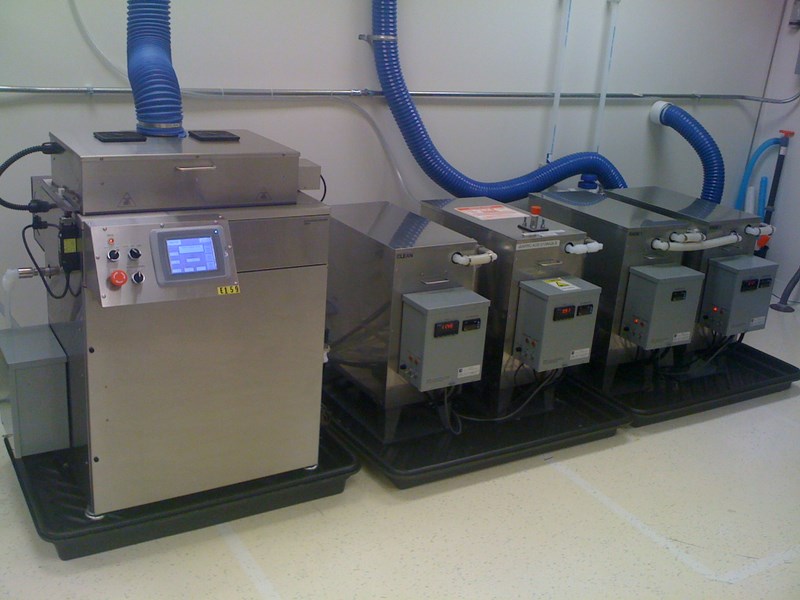 Industry
Medical device passvation, surgical, and medical instrument
Aerospace parts passivation
General parts cleaning and passivation
Applicable Systems
Note that systems can be made into any customer desired size with minimal to no custom costs.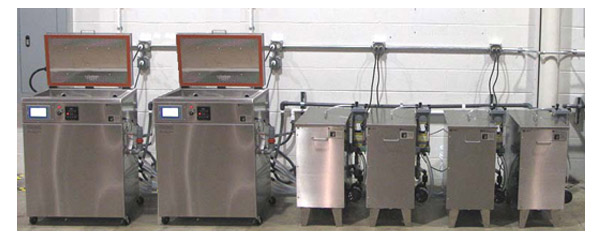 The 992 passivation system is very popular in the medical device industry because it is a closed loop, hands off passivation system that can be easily equipment and process validated plus it requires very little operator interaction besides placing dirty parts in the tank and removing clean,dry parts at the end of the cycle.
Video: Automated Customizable 3-in-1 Nitric and Citric Passivation System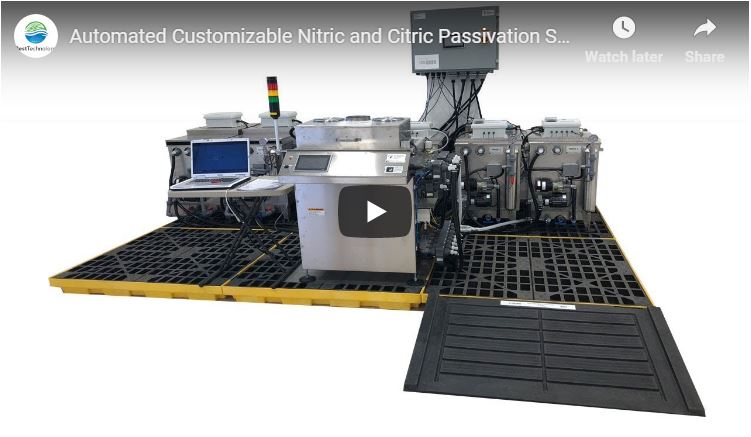 Need BOTH nitric AND citric acid passivation? This system can handle it all. This 3-in-1 system offers 3 different automated passivation options:
Nitric acid
Nitric acid with sodium dichromate
Citric acid