Precision Cleaning Chemistries
Current chemistry trends call for the use of parts cleaning solvents with vapor degreasers for precision cleaning applications.
The main reason to use a parts cleaning solvent is that "like dissolves like." A non-polar solvent best dissolves a non-polar soil such as oil, grease and RMA flux. While it is true that in some cases you can make water work with a detergent or emulsifier, it is important to remember that the procedure has a very narrow process window.
Parts Cleaning Solvent Advantages
Parts cleaning solvents typically have a much wider process window than aqueous when cleaning non-polar oils, fluxes, waxes and precision medical, printed circuit board (PCB) or aerospace components with complex geometries. Solvents have very low surface tension that will "wet" and dissolve soils and oils in very complex areas such as blind holes or under surface mounted components. More importantly, the cleaning solvent can be recycled or "re-cleaned" by simple distillation in a vapor degreaser and then reused.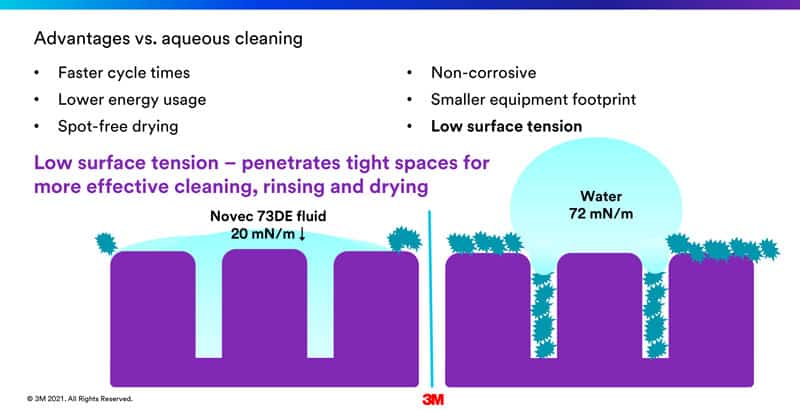 Vapor degreasers wash, rinse and dry your precision parts in minutes. They utilize a small footprint, minimum amounts of energy, and leave trace amounts of solvent or waste.
Also, vapor degreasers can boil a non-flammable solvent at approximately 130° F and re-distill and re-clean the solvent back to virtually 99.9% purity. As a result, you can clean more parts with the same solvent. In addition, the resulting heated vapor zone provides an excellent means for drying freshly cleaned parts after removing them from the rinse sump.
Parts Cleaning Solvents in the Past
Why did the industry move away from vapor degreasers for a short time?
Early-stage non-flammable solvents were found to have toxic effects on employees (trichloroethylene, perc -perchloroethylene, or methylene chloride), or found to be harmful to the environment (1,1,1 trichloroethane, TCE, trichlor or "Freons" causing ozone depletion).
Technological evolution and refinement of non-flammable solvents over the past 20 years and reduced-emission vapor degreasing equipment have resulted in processes that are safe for employees and the environment, and have made it possible once again to leverage the power of the vapor degreasing process. We offer both "batch type" vapor degreasers as well as in-line vapor degreasers.
Parts Cleaning Solvents Today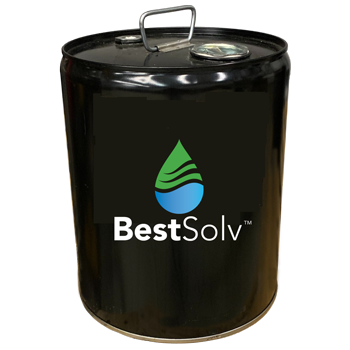 Many of today's parts cleaning solvents are made with HFE (hydrofluoroether) blends. HFE engineered fluids are designed to replace replace CFCs (chlorofluorocarbons), HFCs (hydrofluorocarbons), HCFCs (hydrochlorofluorocarbon) and flammable solvents due to their superior exposure limits and reduced ozone depletion properties.
Learn more about the benefits, ease and low cost of using BestSolv™ Engineered Fluids. Best Technology is the exclusive distributor of the family of BestSolv™ HFE solvents.
Contact a parts cleaning solvent expert today for more information and a free proposal.