PFAS chemicals, or per- and polyfluoroalkyl substances, are a group of man-made chemicals characterized by a chain of carbon atoms bonded to fluorine atoms. These substances are highly persistent in the environment and do not break down easily, earning them the nickname "forever chemicals."
PFAS chemicals have been widely used since the 1940s, and are valued for their ability to repel water and oil. They are found in a broad range of everyday products, including food packaging, nonstick cookware, cleaning products and waterproof clothing, as well as firefighting foam. PFAS chemicals are essential for the production of many products that are significant to modern society, such as semiconductors, mobile devices and aircraft.
What is PFAS?
There are thousands of different PFAS chemicals, making it difficult to characterize the group as a whole. The U.S. Environmental Protection Agency (EPA) does not have a final global definition for the term PFAS at this time. In fact, the agency states that it may define the term PFAS in different ways for different issues.
In May 2023, the EPA proposed the following definition of the term "PFAS":
"a chemical substance that contains at least one of these three structures:
R–(CF2)–CF(R′)R″, where both the CF2 and CF moieties are saturated carbons
R–CF2OCF2–R′, where R and R′ can either be F, O, or saturated carbons
CF3C(CF3)R′R″, where R′ and R″ can either be F or saturated carbons."
Do BestSolv™ Engineered Fluids contain PFAS chemicals?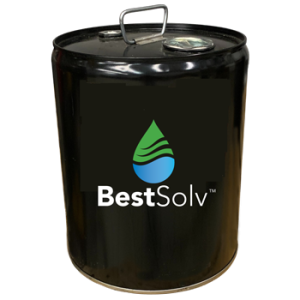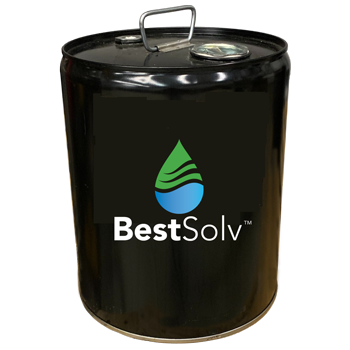 BestSolv™ Engineered Fluids are designed as drop-in replacements for 3M™ Novec™ products. Most of our fluids use chemistry that is different from the comparable Novec™ product. (See exceptions below.)
Our products contain fluorinated compounds, but the fluorinated compound in BestSolv™ cleaning solvents is NOT considered a PFAS (per- and polyfluoroalkyl substance) under the currently proposed U.S. EPA definition of PFAS, since its chemical structure does not contain any of the three chemical structures listed in the proposed definitions.
Definitions 1 and 3 do not apply because no oxygen is present in the compound. The BestSolv™ compound contains oxygen.
Definition 2 does not apply because the oxygen atom is between two CF2 (Difluorocarbene) compounds. BestSolv™ cleaning solvents have an oxygen atom between a CF2 (Difluorocarbene) and CH2 (Methylene) compound.
The following BestSolv™ Engineered Fluids are not considered PFAS under the proposed U.S. EPA definition:
The fluorinated compound in these BestSolv™ Engineered Fluids is not one which the EPA is reviewing, testing or regulating as of the date of this statement. There are no current regulations or proposed regulations from the EPA with respect to using BestSolv™ Engineered Fluids.
Exceptions: Best Technology does offer some fluids that are chemically identical to their Novec™ counterparts, and therefore contain PFAS. Such fluids are described as "exact molecule," "chemically identical," or "direct molecule" replacements in the product description. For example, BestSolv™ Zulu is chemically identical to 3M™ Novec™ 649.
Do 3M™ Novec™ Engineered Fluids contain PFAS chemicals?
Some but not all Novec fluids fall under the proposed definition above as PFAS. Because of a corporate decision by 3M™ to exit PFAS manufacturing, all Novec™ products will be discontinued by the end of 2025.
PFAS Chemical Phase Out
To learn more about the 3M™ Novec™ phase out, visit our page 3M™ Novec™ HFE Engineered Fluids Phase Out and PFAS Phase Out.
BestSolv™ HFE Price and Ordering
For purposes of product stewardship, Best Solv™ Engineered Fluids cannot be sold directly online and are available for customers in the United States only.
Please contact our chemical sales department for a quote by clicking the "Get a Quote" button, or call 612-392-2414, ext. 2.