3M™ Novec™ Phaseout Notifications
Want to receive a notification when new updates on the 3M™ Novec™ phase-out, alternatives and replacements are available? Sign up here!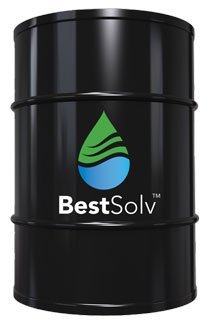 Alternatives / Replacements for 3M™ Novec™ Engineered Fluids
BestSolv™ solvents and engineered fluids are non-flammable fluids used in a wide variety of industrial applications, including vapor degreasing, solvent cleaning of industrial parts, and thermal management of electronics.
Based on fluorinated fluid chemistries including hydrofluoroethers (HFE), BestSolv™ fluids provide proven performance that meets today's standards of outstanding environmental and safety features.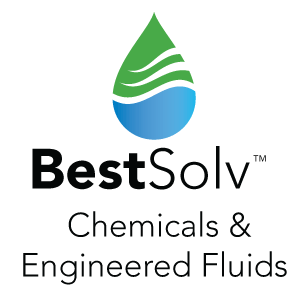 ***Note – Information is provided by Best Technology not 3M. 3M does not endorse or recommend any alternative material. As such, the customer is responsible for evaluation of the material's various properties when looking at alternatives.
What are HFE chemistries?
HFE stands for hydrofluoroether. It is a complex organic cleaning solvent that does not occur naturally in the environment. HFE was developed as an alternative to ozone-depleting solvents such as CFCs, HFCs, HCFCs, and PFCs. At room temperature, its visual appearance is identical to water. Like water, it is colorless, odorless and tasteless. The high molecular weight of HFE means that it remains in the atmosphere for less than two weeks, and has zero ozone depletion potential (ODP) compared to alternative chemicals.
The HFE chemistry in some BestSolv™ solvents also offers low GWP (global warming potential), so there is no need to compromise sustainability and safety for excellent performance in solvent cleaning and other applications.
Best Solv is exclusively distributed by Best Technology in a variety of formulations, for light-duty to heavy-duty cleaning performance. "Neat" formulations are 100% HFEs.
Other formulations include additive blends to the HFE chemistry for better cleaning performance. The most common additive to BestSolv™ formulations is trans-1,2-dichloroethylene (t-DCE). NOTE: t-DCE is not to be confused with the harmful TCE (trichloroethylene). Examples of Best Solv products with t-DCE include BestSolv™ Alpha, BestSolv™ Bravo, BestSolv™ Delta, BestSolv™ Theta, BestSolv™ Echo and BestSolv™ Lima.
Best Solv Price and Ordering
For purposes of product stewardship, Best Solv fluids cannot be sold directly online and is available for customers in the United States only.
Please contact our chemical sales department for a quote by clicking the "Get a Quote" button, or call 612-392-2414, ext. 2.