3M™ Novec™ Phaseout Notifications
Want to receive a notification when new updates on the 3M™ Novec™ phase-out, alternatives and replacements are available? Sign up here!
Alternatives / Replacements for 3M™ Novec™ Engineered Fluids
Due to the discontinuation of 3M™ Novec™ solvents by the end of 2025, many companies are searching for an alternative solvent option that is suitable for both the present and the future.
Best Technology recognizes the urgency that companies in highly regulated industries are experiencing to identify a drop-in replacement for 3M™ Novec™. Industries such as medical device and aerospace require extensive time for rigorous process validation, testing and approval for changes to manufacturing processes.
Companies relying on 3M™ Novec™ for their solvent cleaning process must find an alternative solvent for use with vapor degreasers. The ideal substitute is a drop-in replacement that does not require major process revalidation or equipment changes.
BestSolv™ Engineered Fluids are formulated as drop-in replacements for 3M™ Novec™ fluids. Based on fluorinated fluid chemistries, including hydrofluoroethers (HFE), BestSolv™ fluids provide the proven performance and outstanding environmental and safety features of established solvent technology.
Common Applications for 3M™ Novec™ Replacements
BestSolv™ Engineered Fluids meet the needs of companies seeking a 3M™ Novec™ replacement in a variety of industrial applications, including:
Vapor degreasing
Solvent cleaning of industrial parts
Cleaning oxygen system parts
Film cleaning
Other precision cleaning applications
3M™ Novec™ Replacements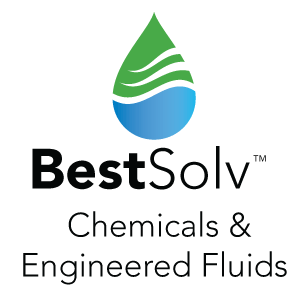 *Note: Information is provided by Best Technology, not 3M™. 3M™ does not endorse or recommend any alternative material. As such, the customer is responsible for evaluation of the material's various properties when looking at alternatives.
What is an HFE solvent?
HFE stands for hydrofluoroether. It is a complex organic cleaning solvent that does not occur naturally in the environment. HFE was developed as an alternative to ozone-depleting solvents such as CFCs, HFCs, HCFCs, and PFCs. At room temperature, its visual appearance is identical to water. Like water, it is colorless, odorless and tasteless. As HFE has a high molecular weight, it stays in the atmosphere for less than two weeks and doesn't have any ozone depletion potential (ODP), making it a superior choice over other chemicals.
The HFE chemistry in BestSolv™ solvents also offers low GWP (global warming potential), so there is no need to compromise sustainability and safety for excellent performance in solvent cleaning and other applications.
Best Solv is exclusively distributed by Best Technology in a variety of formulations, for light-duty to heavy-duty cleaning performance. "Neat" formulations are 100% HFEs.
Other formulations include additive blends to the HFE chemistry for better cleaning performance. The most common additive to BestSolv™ formulations is trans-1,2-dichloroethylene (t-DCE). (Note: t-DCE is not to be confused with the harmful TCE, or trichloroethylene.)
Examples of Best Solv products with t-DCE include:
BestSolv™ Benefits as a Novec™ Replacement
Drop-in Replacement. BestSolv™ fluids meet immediate needs by using existing solvent technology, without significant process revalidation or vapor degreaser equipment changes.

Dual Sourced. Due to the market dominance of 3M™ in the fluid industry, many companies sourced their HFE Novec™ fluids from 3M™ exclusively. BestSolv™ fluids are sourced from more than one country to ensure consistent supply.

Cost and Performance. In most applications, BestSolv™ Engineered Fluids perform similarly to Novec™ fluids. Even with similar performance, BestSolv™ fluids have significant cost advantages of up to 50% compared to Novec™.
BestSolv™ Engineered Fluids are non-flammable, and do not require special handling for storage or shipping. Like Novec™, they are chemically stable azeotropes or near azeotropes, so they maintain their chemical properties in both vacuum and vapor degreasers.
Effective Cleaning Performance
Due to their low surface tension, BestSolv™ Engineered Fluids are able to infiltrate narrow areas and complex parts for cleaner results. Once hard-to-reach spots have been meticulously cleaned, these fluids can be easily drained without being trapped in small spaces. They evaporate and dry rapidly with minimal NVR (non-volatile residue), unlike aqueous solutions that leave behind residue or stains caused by water. Consequently, using BestSolv™ Engineered Fluids ensures faster and more efficient cleaning of parts while reducing expensive complications arising from solvent losses caused by "drag-out".
Which Novec™ Solvent Alternative is Right for You?
Cleaning Performance
Composition
Boiling Point
°C
Vapor Pressure
mmHg @ 20°C
Liquid Density
g/mL
Light Duty
BestSolv™ Sierra
Hydrofluoroether (HFE) (100%)
56
232
1.47
BestSolv™ Lima
Hydrofluoroether (HFE)
Isopropanol
54
232
1.43
Medium Duty
BestSolv™ Delta
Hydrofluoroether (HFE)
t-DCEa
39
368
1.36
BestSolv™ Theta
Hydrofluoroether (HFE)
t-DCEa
Isopropanol
39
368
1.36
Heavy Duty
BestSolv™ Echo
t-DCEa
Hydrofluoroether (HFE)
42
368
1.30
BestSolv™ Alpha
t-DCEa
Hydrofluoroether (HFE)
Isopropanol
42
343
1.32
BestSolv™ Bravo
t-DCEa
Hydrofluoroether (HFE)
38.6
367
1.27
a trans-1,2-dichloroethylene
Future of HFE Solvents
To learn more about the 3M™ Novec™ phase out, visit our page 3M™ Novec™ HFE Engineered Fluids Phase Out and PFAS Phase Out.
3M™ has not announced when each Novec™ product will stop production, so it is important to take action now. Plan your 3M™ Novec™ transition with BestSolv™ Engineered Fluids from Best Technology. Our experienced solvent experts are available to answer your questions and assist you throughout the process. Contact us today to discuss which BestSolv™ fluid is best for your application.
BestSolv™ Price and Ordering
For purposes of product stewardship, Best Solv™ fluids cannot be sold directly online and are available for customers in the United States only.
Please contact our chemical sales department for a quote by clicking the "Get a Quote" button, or call 612-392-2414, ext. 2.