Use of the solvent n-propyl bromide (nPB), also known as 1-bromopropane or 1-BP, grew considerably in the early 2000s, but as of February 2022 it was added to the U.S. Environmental Protection Agency's Clean Air Act list of Hazardous Air Pollutants. According to the Federal Register, this is the first time that the EPA has added a substance to the list of Hazardous Air Pollutants since Congress created it in 1990.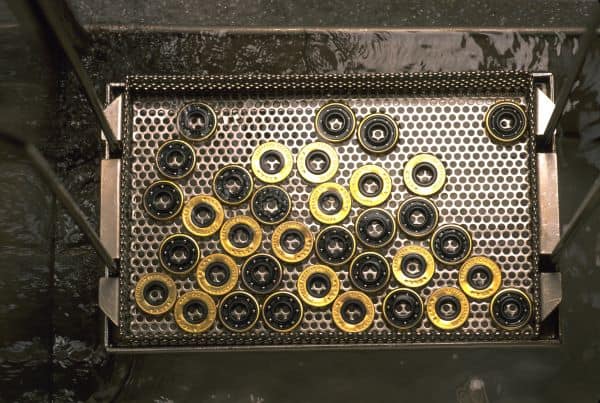 And with good reason. The chemical nPB has been used for solvent cleaning in vapor degreasers for cleaning metals, optics and electronics, and as an aerosol solvent for aircraft maintenance, but it's not a safe solvent. Here are summaries of a couple of articles detailing the hazards and toxicity of nPB, which give rise to the need for nPB replacement solutions:
Dr. David Michaels, assistant secretary of labor for occupational safety and health, said, "Workers exposed to this toxic chemical (nPb) can suffer serious health effects, even long after exposure has ended. Hazardous exposure to 1-BP must be prevented. Employers have a responsibility to ensure the safety of their workers."  The article goes on to mention, "Exposure to 1-BP has been associated with damage to the nervous system among workers, and it has been shown to cause reproductive harm in animal studies…. The most effective way to protect workers from exposure is to eliminate the use of 1-BP, substituting the chemical with a less toxic substance or less hazardous material."
In early 2012, the American Conference of Governmental Industrial Hygienists (ACGIH) released a Notice of Intended Change to reclassify 1-BP as a "Confirmed Animal Carcinogen with Unknown Relevance to Humans" and to lower the TLV-TWA (threshold limit value – time-weighted average) from 10 ppm to 0.1 ppm. This change took effect in 2014. The 8-hour TLV-TWA for nPB, as determined by the ACGIH, is now 0.1 ppm.
Reducing exposure levels to 0.1 ppm makes nPB impractical for vapor degreasing, as the typical vapor degreasing application generates 100 times the exposure limit.
nPB Endangers Worker Health
According to the Agency for Toxic Substances and Disease Registry Toxicological Profile for 1-Bromopropane, adverse health effects from exposure to nPB include:
Neurotoxicity
Kidney toxicity
Liver toxicity
Reproductive toxicity
Lung cancer.
BestSolv™ Engineered Fluids replace nPB
For vapor degreasing applications, BestSolv™ Engineered Fluids such as BestSolv™ Bravo provide a safe and sustainable replacement for n-propyl bromide. BestSolv™ Bravo is a heavy-duty cleaning solvent with an exposure limit of 200 ppm (molar weighted average of the component 8-hour threshold limit values). This makes its exposure limit 2000 times that of nPB.
For ease of nPB replacement, BestSolv™ solvents are typically a drop-in replacement in most vapor degreasers, without requiring costly purchase or upgrade of existing manufacturing equipment. Cleaning trials with BestSolv™ Bravo fluid have proven performance comparable to nPB for vapor degreasing.
Cleaning Solvent Safety: BestSolv™ vs. nPB
| | | |
| --- | --- | --- |
| | BestSolv™ Bravo Fluid | nPB |
| Appears on U.S. EPA Hazardous Air Pollutants (HAP) list | No | Yes |
| Use reporting required by U.S. EPA | No | Yes |
| Subject to phase-out in the European Union | No | Yes, 2020 sunset |
| OSHA/NIOSH Hazard Alert issued | No | Yes |
| U.S. Department of Defense (DoD) Advisory issued | No | Yes |
| Exposure Guideline (8-hour time-weighted average threshold limit value) | 200 ppm | 0.1 ppm |
Learn more about your options for nPB replacement with BestSolv™ HFE engineered fluids. For price and ordering information, contact our chemical sales department using our web contact form, or call 612-392-2414, ext. 2.