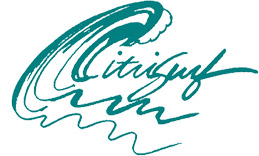 What is CitriSurf®?
CitriSurf products are high-performance citric acid solutions used for passivation and corrosion prevention in metal finishing applications, typically on stainless steel surfaces.
Best Technology offers CitriSurf passivation chemistry to our clients. CitriSurf is the leading brand of high-performance citric acid, providing top passivation performance to prevent corrosion of stainless steel parts.
What is Citric Passivation?
Citric passivation is a post-fabrication finishing process performed by immersing stainless steel parts in a citric acid bath. By removing free iron ions and forming a protective passive oxide layer on the surface, the stainless steel or other metal becomes highly resistant to rust.
Historically, manufacturers used nitric acid to passivate stainlesss steel surfaces. However, the workplace safety and environmental hazards associated with nitric acid prompted researchers to identify citric acid as an effective, safer alternative.
For details on how citric passivation is performed, see our article "Citric Acid Passivation of Stainless Steel".
Benefits of CitriSurf for Citric Passivation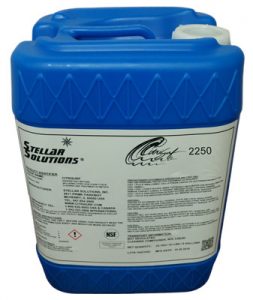 The key advantage of CitriSurf lies in its unique formula that is free from hazardous chemicals such as nitric acid or hydrochloric acid, making it safer for the environment and for those handling the solution. The main active ingredient in CitriSurf is citric acid, which is known for its natural ability to dissolve metals and mitigate corrosion without causing harm to the environment.
CitriSurf is available in various concentrations and can be used in both immersion and spray applications, providing versatility in its usage for different passivation requirements. Its ability to effectively passivate metals without the use of harmful chemicals makes CitriSurf a popular choice among industries seeking environmentally-friendly and effective passivation chemistry.
Another benefit of CitriSurf is that the treatment removes only the iron from the surface, and not other metals in the alloy. This affects the depth of the surface treatment and mitigates against changes in the overall size of the part, which can be an important factor in close tolerance and high-precision machining.
CitriSurf meets all current industry standards, including ASTM A967 and AMS 2700, and is effective with all grades of stainless steel. Items passivated with CitriSurf pass salt spray, immersion, copper sulfate and high humidity tests. With CitriSurf, companies can achieve superior results without the hazards associated with traditional nitric acid passivation.
Common Applications of CitriSurf
From aerospace to food and beverage processing, CitriSurf citric passivation chemistry is used to passivate stainless steel components. In the aerospace industry, it is used to prepare parts for flight by removing free iron and other contaminants that could cause corrosion. In the food and beverage industry, CitriSurf is used to ensure that stainless steel equipment used in production processes is free from impurities that could affect the quality and safety of the products.
Additionally, CitriSurf is also commonly used in the medical device and pharmaceutical industries to passivate stainless steel instruments and equipment, ensuring that they meet the strict requirements for cleanliness and safety. Its versatility and effectiveness make CitriSurf citric passivation chemistry a trusted choice for a wide range of applications.
Which CitriSurf Product is Right for You?
Best Technology offers the complete line of CitriSurf citric passivation chemistry products.
The following CitriSurf products are primarily used for passivation in manufacturing and fabrication:
CitriSurf 2050
CitriSurf 2250
CitriSurf 2450
CitriSurf 3050
CitriSurf 3250
CitriSurf 77
CitriSurf 2210
CitriSurf 2050 is the most cost-effective solution and is most useful for 300 series austenitic grades of stainless steel. CitriSurf 2050 has a pH of about 1.8 at normal working concentration. CitriSurf 3050 is a low-foaming version for spraying applications or tanks with submerged air blowers.
CitriSurf 2250 is the citric acid solution most commonly used by our customers. It uses an increased pH to ensure the surface is maintained on the more sensitive 400 series ferritic and martensitic grades of stainless steel. CitriSurf 2250 has a pH of about 3.0 at normal working concentration. CitriSurf 3250 is a low-foaming version.
CitriSurf 2450 uses a higher pH for the most sensitive, extremely low chromium grades of stainless steel. CitriSurf 2450 has a pH of about 4.3 at normal working concentration.
CitriSurf 77 and CitriSurf 2210 are products for on-site and larger item jobs. CitriSurf 77 is a liquid for easy spray application, and CitriSurf 2210 is a thicker gel version that clings well to vertical surfaces and can be used for "spot" passivation after laser marking.
For more information on CitriSurf compatibility with your grade of stainless steel, see our CitriSurf Passivation Material Compatibility Guide.
CitriSurf 77 vs. CitriSurf 77 Plus: What's the Difference?
CitriSurf 77 and CitriSurf 77 Plus are both liquids used for passivating stainless steel. The "Plus" refers to removal of existing rust. CitriSurf 77 Plus is formulated for removing existing rust on stainless steel, unlike CitriSurf 77. Manufacturers that are passivating newly-machined stainless steel parts do not need the rust removal of CitriSurf 77 Plus, and can use CitriSurf 77 or other CitriSurf products.
CitriSurf Product Comparison
CitriSurf 2050
CitriSurf 2250
CitriSurf 2450
Chemical composition
Citric acid, water, proprietary ingredients
Citric acid, water, proprietary ingredients
Citric acid, water, proprietary ingredients
Operating Temperature
Room temp or higher (120-160°F preferred)
Room temp or higher (120-160°F preferred)
Room temp or higher (120-160°F preferred)
Flash Point
None
None
None
Water solubility
Complete
Complete
Complete
Normal working concentration
7-13% by volume in water
9-18% by volume in water
10-20% by volume in water
pH at working concentration
approx. 1.8
approx 3.0
approx. 4.3
Data sheets
CitriSurf 2050
Data Sheet
CitriSurf 2250
Data Sheet
CitriSurf 2450
Data Sheet
For passivation with citric acid, the ratio of citric acid to water ranges from 7-20%, measured by volume. On the chart it is shown as Normal working concentration.
CitriSurf Passivation Material Compatibility Guide
Use this table as a reference for compatibility of your grade of stainless steel or other alloy with CitriSurf passivation solution.
CitriSurf 2050
CitriSurf 2250
CitriSurf 2450
S20100 (201)
✔
✔
✔
S20200 (202)
✔
✔
✔
S30100 (301)
✔
✔
✔
S30200 (302)
✔
✔
✔
S30400 (304)
✔
✔
✔
S30403 (304L)
✔
✔
✔
S30409 (304 H)
✔
✔
✔
S30430 (18-9LW)
✔
✔
✔
S30451 (304N)
✔
✔
✔
S30500 (305)
✔
✔
✔
S30800 (308)
✔
✔
✔
S30900 (309)
✔
✔
✔
S30940 (309Cb)
✔
✔
✔
S31000 (310)
✔
✔
✔
S31400 (314)
✔
✔
✔
S31600 (316)
✔
✔
✔
S31603 (316L)
✔
✔
✔
S31609 (316H)
✔
✔
✔
S31620 (316F)
✔
✔
✔
S32100 (321)
✔
✔
✔
S32109 (321H)
✔
✔
✔
S34700 (347)
✔
✔
✔
S34709 (347H)
✔
✔
✔
CitriSurf 2050
CitriSurf 2250
CitriSurf 2450
S30300 (303)
✔
✔
✔
S30323 (303Se)
✔
✔
✔
S30310
✔
✔
✔
S30330 (303Cu)
✔
✔
✔
S30345 (303 MA)
✔
✔
✔
S30360 (303 Pb)
✔
✔
✔
S34720
✔
✔
✔
S34723
✔
✔
✔
S43020 (430F)
✔
✔
S43023 (430FSe)
✔
✔
S44020 (440 F)
✔
✔
CitriSurf 2050
CitriSurf 2250
CitriSurf 2450
S40300 (403)
✔
✔
S41000 (410)
✔
✔
S41400 (414)
✔
✔
S41600 (416)
✔
✔
S41623 (416Se)
✔
✔
S42000 (420)
✔
S42020 (420F)
✔
S43100 (431)
✔
✔
S44002 (440A)
✔
✔
S4403 (440B)
✔
✔
S44004 (440C)
✔
✔
CitriSurf 2050
CitriSurf 2250
CitriSurf 2450
S40500 (405)
✔
✔
S40900 (409)
✔
✔
S42900 (429)
✔
✔
S43000 (430)
✔
✔
S43400 (436)
✔
✔
S44200 (442)
✔
✔
S44600 (446)
✔
✔
S44627
✔
✔
CitriSurf 2050
CitriSurf 2250
CitriSurf 2450
S66286 (A286)
✔
✔
S13800 (13-8 Mo)
✔
✔
S15500 (15-5)
✔
✔
S15700 (15-7 Mo)
✔
✔
S17400 (17-4)
✔
✔
S17700 (17-7)
✔
✔
S35500 (AM 355)
✔
✔
S36200 (362)
✔
✔

Other Materials

CitriSurf 2050
CitriSurf 2250
CitriSurf 2450
Titanium (Ti)
✔
✔
✔
Aluminum (Al)
✔
✔
✔
Inconel ( austenitic nickel-chromium alloy)
✔
✔
✔
Altemp 625, Haynes 625, Nickelvac 625 and Nicrofer 6020
✔
✔
✔
Inconel 600
✔
✔
✔
Inconel 617
✔
✔
✔
Inconel 625
✔
✔
✔
Inconel 718
✔
✔
✔
Inconel X-750
✔
✔
✔
* Source: Stellar Solutions
CitriSurf® is a registered trademark of Stellar Solutions, Inc. McHenry IL USA
Passivation Chemistry FAQs
What is the best method of passivation?

Have you ever noticed that many day-to-day things seem to get divided into two opposing camps? Things like asking what's the best computer quickly become the PC versus Mac debate. Phones? iPhone versus Android. So, passivation? Yup, nitric versus citric.

There are real advantages to each nitric and citric passivation, but that is a topic for other FAQ's because once you pick one you still have several choices to make. Choices like: which standard do I use? which method do I choose?

There are two primary standards that address passivation. The SAE Aerospace "Passivation of Corrosion Resistant Steels" (AMS2700) and the ASTM "Standard Specification for Chemical Passivation Treatments for Stainless Steel Parts" (A 967).

Each allows for citric or nitric and each allows for several options within each citric and nitric. So what's the difference? Each standard is copyrighted (and protected) and has to be purchased from the publishing agency, so getting into a lot of detail is not allowed. But here's a short version of the differences in the various methods:

Concentration of the specific acid – each method varies based on how concentrated the citric or nitric acid is – and in the case of nitric if the nitric acid is used alone or with sodium dichromate.

Temperature of the bath – again, each method specifies a temperature range that must be maintained for the duration of the passivation bath.

Time – the length of time a part must remain within the passivation solution is spelled out as well.

What seems complicated becomes really simple. The standards spell out the concentration, the temperature and the time. Each method simply varies one or more of those three items.

What is passivation?

Passivation is a non-electrolytic process typically using nitric or citric acid which removes free iron from a stainless steel surface. This forms an inert, protective oxide layer that in turn renders the stainless steel more rust-resistant due to lack of iron to react with atmosphere.

During machining manufacturing processes, stainless steel parts may have imperfections from iron being embedded or smeared onto the surface from the machining tool steels. These free irons on the surface of the stainless steel need to be removed to prevent a corrosive reaction can occur between the two different metals.

The passivation process chemically removes these free irons and forms a passive oxide "film" layer which further improves corrosion resistance. When exposed to air, the stainless steel undergoing passivation will form a chemically inactive or inert surface. This is one advantage of using citric acid or nitric acid for passivation.

For more detailed information, please see our "What is Passivation?" page.

What's the difference between nitric and citric passivation?

Both nitric acid and citric acid are effective in passivating many grades of stainless steel, and both methods are described in the industry standards ASTM A967 and AMS 2700.

Citric acid passivation offers the following key differences. Compared to nitric acid passivation, citric acid passivation is:

Newer
More environmentally friendly
Safer.

In the past, some manufacturers avoided citric acid due to potential organic growth and molding issues. Today, modern formulations for biocides prevent organic growth in the solution. See our complete write up on the advancements of citric acid for passivation.

These advancements in citric acid have allowed smaller manufacturers that lacked experience with chemical handling and processing to bring their passivation in-house. For a more detailed comparison, please see our "Nitric vs. Citric Acid Passivation" page.
No questions matching current filter
CitriSurf® Price and Ordering
Please contact our chemical sales department for a CitriSurf quote by clicking the "Get a Quote" button, or call 612-392-2414, ext. 2.