3M™ Novec™ 7300 Production Ending
Take control of your future by switching to BestSolv™ Sierra today. Don't wait and risk production delays!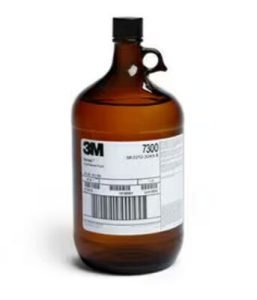 3M™ Novec™ 7300 Engineered Fluid
3M™ Novec™ 7300 Engineered Fluid is a highly reliable and versatile hydrofluoroether (HFE) that offers exceptional performance in various electronic applications. Its unique formulation, low global warming potential and broad material compatibility make it an ideal choice for electronics testing and cleaning, lubricant deposition and thermal management.
In addition to its efficient heat transfer and solvent cleaning capabilities, Novec™ 7300 has low toxicity, is non-flammable and is non-ozone depleting.
As a "neat" (pure) HFE, Novec™ 7300 serves as the foundational chemical for Novec™ 73DE, which is composed of Novec™ 7300 with the addition of t-DCE, also known as trans-1,2-dicholoroethylene.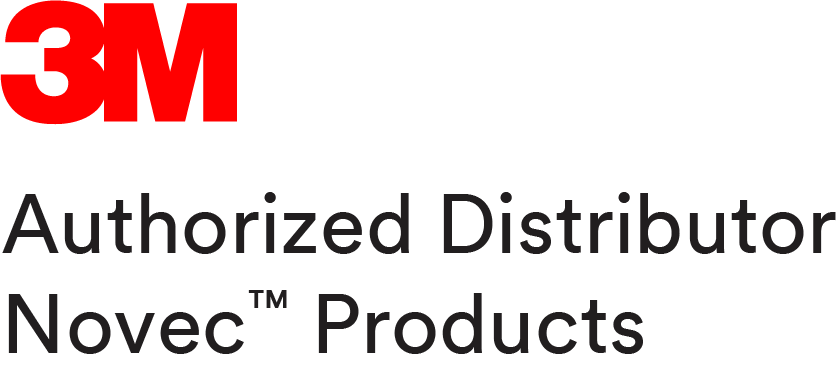 What is Novec™?
Novec™ is a brand of engineered fluid originally developed by 3M™ for use in vapor degreasing and precision cleaning. Novec™ fluids use hydrofluoroether (HFE) chemistry and are non-flammable, low toxicity replacements for CFCs, HCFCs, HFCs, n-propyl bromide (nPB) and chlorinated solvents.
What is Novec™ 7300?
3M™ Novec™ 7300 is a neat HFE fluid, meaning that it is not blended with other chemicals such as isopropanol or t-DCE. Novec™ 7300 is a clear, colorless and odorless fluid. Its chemical composition is pentane, 1,1,1,2,2,3,4,5,5,5-decafluoro-3-methoxy-4-(trifluoromethyl)- (C7H3F13O). The CAS Registry Number for Novec™ 7300 is CAS 132182-92-4.
As a heat transfer agent, Novec™ 7300 is non-conductive and has excellent dielectric properties, making it ideal for use in semiconductor processing and electronics equipment. Its wide liquid range and low viscosity at low temperatures make it an excellent choice for cooling an ion implanter, dry etcher or chemical vapor deposition (CVD) machine.
As a cleaning solvent, Novec™ 7300 is suited for light-duty cleaning, rinsing or vapor degreasing. Novec™ 7300 fluid mitigates the aggressiveness of other solvents and is useful to inert the flammability of solvent blends.
As a carrier solvent for lubricant deposition, Novec™ 7300 offers the benefit of high fluorocarbon solubility, as well as chemical and thermal stability.
Other applications of 3M™ Novec™ 7300 include:
Electronic testing applications
Reaction medium, especially for extractions, separations and anhydrous reactions
Immersion cooling for electric vehicle batteries.
Novec™ 7300 Features and Benefits
Excellent materials compatibility
Excellent dielectric properties
Low global warming potential (GWP)
Zero ozone depletion potential (ODP)
Non-flammable
VOC-exempt solvent (U.S. EPA)
Replacement for HCFCs, PFPEs, PFCs
Low toxicity makes it safe for workers and the environment
3M™ Novec™ 7300 Data Sheets
Previously, 3M™ Novec™ 7300 was offered in 3.25-gallon containers; however, those are no longer available and have been replaced with 4-gallon containers.
What is Novec™ 7300 Compatible With?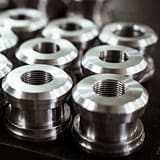 Novec™ 7300 Engineered Fluid is widely compatible with a variety of materials. It can be safely used with most metals and hard polymers, without causing any damage or corrosion to delicate components. This compatibility extends to materials commonly found in semiconductor manufacturing, such as silicon, polyurethane and various types of composites. Compatible materials include:
Metals: Stainless steel, nickel, copper, aluminum, monel
Plastics: Polycarbonate, PMMA, ABS, polypropylene, polyethylene
Elastomers: EPDM, natural rubber, polyurethane
Learn more about materials compatibility on our Solvent Cleaning page.
3M™ Novec™ Voluntary Phase Out Announcement
On December 20, 2022, 3M™ announced plans to exit per- and polyfluoroalkyl substance (PFAS) manufacturing and work to discontinue the use of the PFAS in its product portfolio by the end of 2025.
As an authorized 3M™ Engineered Fluids distributor, Best Technology remains committed to our customers throughout this transition and continues to receive 3M™ Novec™ products. We will continue to advocate for our customers to fulfill current orders as well as secure products for future orders.
3M™ Novec™ 7300 Replacement Fluid – BestSolv™ Sierra
Realizing our customers must transition away from 3M™ Novec™ 7300, Best Technology offers BestSolv™ Sierra as a Novec™ 7300 alternative. BestSolv™ Sierra solvent fluid is formulated as a drop-in 3M™ Novec™ 7300 replacement fluid based on the 3M™ announcement of the Novec™ fluid phase out in 2022.
Learn more about the BestSolv™ product line of 3M™ Novec™ replacements.
3M™ Novec™ 7300 vs. BestSolv™ Sierra
| | | |
| --- | --- | --- |
| Property | 3M™ Novec™ 7300 | BestSolv™ Sierra Engineered Fluid* |
| Composition | Hydrofluoroether (HFE) | Hydrofluoroether (HFE) |
| Cleaning Performance | Light Duty | Light Duty |
| Boiling Point | 208 °F / 98 °C | 132 °F / 56 °C |
| Freeze / Melting Point | -36 °F / -38 °C | -135 °F / -93 °C |
| Vapor Pressure | 44.9 mmHg | 232 mmHg |
| Liquid Density | 1.66 g/cm2 | 1.47 g/cm2 |
| Viscosity | 1.18 cP | < 1.0 cP |
| Heat of Vaporization (at bp) | 102 kJ/kg | 163kJ/kg |
| Specific Heat | 1.1 KJ/kg-K@ 25°C | 1.28 KJ/kg-K@ 25°C |
| Dielectric Constant | 6.1 | 6.6 |
| Global Warming Potential (GWP) | Low | Low |
| Ozone Depletion Potential (ODP) | None | None |
| Volatile Organic Compound (VOC) Designation | Exempt | Exempt |
| Flash Point | None | None |
*Note: Information is provided by Best Technology, not 3M™. 3M™ does not endorse or recommend any alternative material. As such, the customer is responsible for evaluation of the material's various properties when looking at alternatives.
3M™ Novec™ Price and Ordering
For purposes of product stewardship, 3M™ Novec™ fluids cannot be sold directly online and are available for customers in the United States only.
Please contact our chemical sales department for a quote by clicking the "Get a Quote" button, or call 612-392-2414, ext. 2.