3M™ Novec™ Phaseout Notifications
Want to receive a notification when new updates on the 3M™ Novec™ phase-out, alternatives and replacements are available? Sign up here!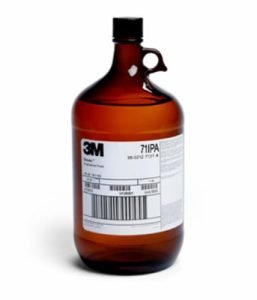 3M™ Novec™ 71IPA Engineered Fluid
Sometimes you need the best of both worlds. 3M™ Novec™ 71IPA Engineered Fluid combines the cleaning power of isopropanol with the non-flammability of hydrofluoroether (HFE) chemistry.
Like isopropanol (also known as isopropyl alcohol or rubbing alcohol), Novec™ 71IPA provides effective light-duty removal of oils, greases, waxes and fingerprints. Unlike isopropanol, Novec™ 71IPA is non-flammable and significantly reduces the risk of fire hazards associated with isopropanol.
This non-flammable solvent evaporates quickly without leaving any residue, making it an effective rinsing and drying agent. Faster drying times lead to increased productivity.
Novec 71IPA Engineered Fluid is non-flammable, non-ozone depleting, and has a low global warming potential, making it an environmentally friendly choice for precision cleaning and surface preparation.
3M™ Novec™ 71 IPA is also effective when combined with co-solvents for "no-clean flux" residue removal from printed circuit boards and other electronics. Its low surface tension helps with cleaning hard-to-reach areas, ensuring that all contaminants are removed.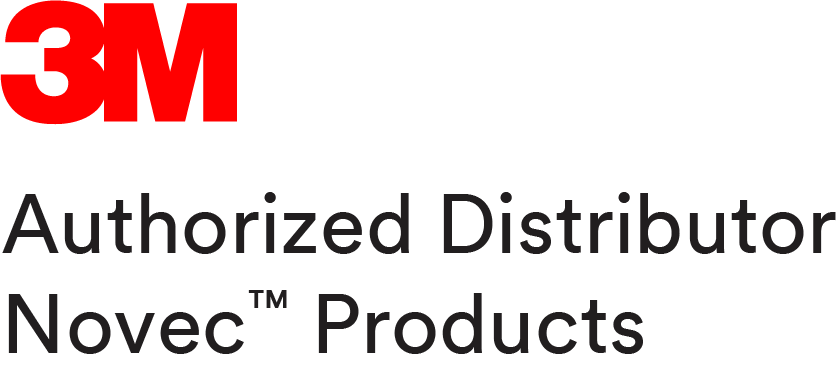 What is Novec™?
Novec™ is a brand of engineered fluid developed by 3M™ for use in vapor degreasing and precision cleaning. Novec™ fluids use hydrofluoroether (HFE) chemistry, and are non-flammable, low toxicity replacements for CFCs, HCFCs, HFCs, n-propyl bromide (nPB) and chlorinated solvents.
What is Novec™ 71IPA? – Features & Benefits
3M™ Novec™ 71IPA is an azeotropic blend designed for light-duty cleaning or vapor degreasing of a wide variety of materials, including metal, glass and some plastics and elastomers. In a materials compatibility study of additive manufacturing cleaning, Novec™ 71IPA scored highest with all ten materials tested, making it the solvent of choice for AM component cleaning.
Novec™ 71IPA is especially useful where the cleaning effectiveness of isopropanol is desired, without the fire hazard risk. Novec™ 71IPA features low surface tension, non-flammability and fluid stability. This stable blend has essentially constant vapor and liquid composition at its boiling point, and can be used in a wide range of vapor degreaser types.
Novec™ 71IPA offers high materials compatibility and effective cleaning quality in a solvent with an excellent safety profile. Its benefits are particularly useful for cleaning medical device parts, electronic components, optical lenses and aerospace parts during production.
Effective light-duty cleaning of greases, oils, waxes and fingerprints
Stable, azeotropic solvent blend
Low global warming potential (GWP)
Zero ozone depletion potential (ODP)
Non-flammable
Low toxicity makes it safe for workers and the environment
Low surface tension allows it to penetrate tight spaces for thorough cleaning
3M™ Novec™ 71IPA Data Sheets
What is Novec™ 71IPA Compatible With?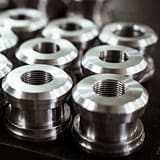 Novec™ 71IPA engineered fluid is ideal for precision and specialty cleaning and rinsing for particulate removal. It is compatible with vapor degreasing and immersion cleaning for a wide range of metals, glass and some plastics and elastomers.
Learn more about materials compatibility on our Solvent Cleaning page.
3M™ Novec™ Voluntary Phase Out Announcement
On December 20, 2022, 3M™ announced plans to exit per- and polyfluoroalkyl substance (PFAS) manufacturing and work to discontinue the use of the PFAS in its product portfolio by the end of 2025.
As an authorized 3M™ Engineered Fluids distributor, Best Technology remains committed to our customers throughout this transition and continues to receive 3M™ Novec™ products. We will continue to advocate for our customers to fulfill current orders as well as secure products for future orders.
3M™ Novec™ 71IPA Replacement Fluid – BestSolv™ Lima
Realizing our customers must transition away from 3M™ Novec™ 71IPA, Best Technology offers BestSolv™ Lima as a Novec™ 71IPA alternative. BestSolv™ Lima solvent fluid is formulated as a drop-in 3M™ Novec™ 71IPA replacement fluid based on the 3M™ announcement of the Novec™ fluid phase out in 2022.
Learn more about the BestSolv™ product line of 3M™ Novec™ replacements.
3M™ Novec 71IPA vs. BestSolv™ Lima
| | | |
| --- | --- | --- |
| Property | 3M™ Novec™ 71IPA | BestSolv™ Lima Engineered Fluid and Cleaning Solvent* |
| Composition | Hydrofluoroether (HFE) blend with Isopropanol | Hydrofluoroether (HFE) blend with Isopropanol |
| Cleaning Performance | Light Duty | Light Duty |
| Boiling Point | 131 °F / 61 °C | 129 °F / 54 °C |
| Stability | Near Azeotrope | Near Azeotrope |
| Vapor Pressure | 207 mmHg | 232 mmHg |
| Liquid Density | 1.48 g/cm2 | 1.43 g/cm2 |
| Surface Tension | 13.6 dynes/cm | 17 dynes/cm |
| Global Warming Potential (GWP) | Low | Low |
| Ozone Depletion Potential (ODP) | None | None |
| Volatile Organic Compound (VOC) Designation | Yes – Isopropanol is a VOC. | Yes – Isopropanol is a VOC. |
| Flash Point | None | None |
*Note: Information is provided by Best Technology, not 3M™. 3M™ does not endorse or recommend any alternative material. As such, the customer is responsible for evaluation of the material's various properties when looking at alternatives.
3M™ Novec™ Price and Ordering
For purposes of product stewardship, 3M™ Novec™ fluids cannot be sold directly online and are available for customers in the United States only.
Please contact our chemical sales department for a quote by clicking the "Get a Quote" button, or call 612-392-2414, ext. 2.