Best Technology is a manufacturer and distributor of over 20+ different types of part cleaning, passivation, electropolishing, chemical processing and finishing equipment & systems which can not be found elsewhere.
Mission, Values, Creed
At Best Technology, our mission is to provide top-quality, value-added solutions to manufacturers in the medical device, electronics, semiconductor, research, and aerospace industries. As subject-matter experts, we are highly responsive, customer-centric, and dedicated to constant improvement. Our vision is to continue our growth as thought leaders impacting the surface-finishing industry by forming unique partnerships with our customers and vendors.
Our niche is custom process manufacturing equipment and chemicals for the medical device, electronics, semiconductor, research, and aerospace industries.
We believe in:
Keeping God at the center of our life and working to bring glory to Him
Gratitude for everyday miracles
Working hard and playing harder
Growth through competition
Passionate engagement in all that we do
Using cutting-edge technology to provide free information to earn our customers' trust
Finding opportunity through adversity
Courage to fail and wisdom to learn
Celebrating our successes
The music of laughter
Family at home and at work
Leaving the office with a smile on our face
We value faith, family, fun, integrity, trust, and daring to be different but most of all…..
People Matter, People First.
History
Founded in 1992, during the EPA environmental phase-out of many traditional cleaning solvents, Best Technology identified the need for alternative chemistries and requirements for new, custom cleaning and process manufacturing equipment. Best Technology has extensive knowledge of aqueous cleaning alternatives to solvents as well as today's engineered solvents which provide safe environmental impact and employee exposure/work environments.
Since 1992, Best Technology has been offering products ranging from precision and industrial parts cleaning equipment, passivation systems, part finishing equipment, precision cleaning chemistries, and specialty process equipment in the midwest: Minnesota, Wisconsin, Iowa, Illinois, South Dakota and North Dakota as well as throughout the United States and worldwide.
Unique Value to Customers
Differing from part cleaning and finishing equipment manufacturers which only offer one or two types of equipment they make, Best Technology's extensive product portfolio of our own and many other manufacturers, combined with 20+ years of industry experience and knowledge, allow for the correct pairing of customer application to equipment and chemistry.
This wide product offering coupled with turnkey services of process troubleshooting & development, procedure development and validations allows us to accomplish our goal: demonstrate, educate and solve our customers' part cleaning, chemical and finishing application using a complete, turnkey approach.
The bottom line for our customers, Best Technology' s broad product offering allows for the proper equipment selection rather than feeling pushed to one specific type of system and our services allow for maintaining focus on their business rather than tend to process troubleshooting, stability and validation.
There is no application too big or small, so contact us for a solution to your manufacturing equipment application!
Equipment Sales Team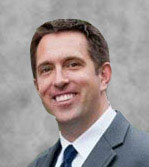 Mike Bangasser brings his extensive experience as a process development engineer in medical device manufacturing for Boston Scientific: designing, capital equipment purchasing, IQ/OQ/PQ validations & DMAIC-6 sigma process improvements.
He understands how to design manufacturing equipment around a process to meet process, manufacturing, and regulatory requirements.  This skill set is shared with his team at Best Technology.
Mike enjoys snowmobiling, skiing, boating, and spending time with his family.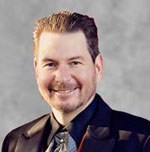 Mark Battles has over 20 years of experience in the medical and aerospace manufacturing in the Minneapolis area, designing equipment and cleaning areas. He specializes in the part finishing processes of tumbling/mass finishing, cleaning, passivation, electropolishing, titanium color anodizing, and chemical etching.
Mark has an extensive understanding of equipment safety, chemical handling, and equipment validation requirements  (IQ, OQ, PQ and all supporting quality documentation).
Mark enjoys hunting, fishing, target/trap shooting, landscaping, hiking, and spending time with family.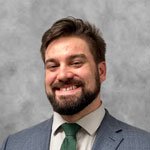 Tyler Ferry has substantial experience in technical sales of specialized HVAC filtration systems for hospital operating rooms and ambulatory surgery centers. He understands the importance of identifying each customer's specific needs and providing customized, applicable solutions.
He enjoys spending time with his wife and daughter, reading history and philosophy, and pretending not to be heartbroken over Minnesota sports teams.
Chemical Sales Team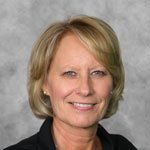 Tracie Bye brings over 20+ years experience at various manufacturing companies with extensive knowledge in the coordination, planning, and support of daily accounting, sales, and operations functions.
Outside of crashing Best Technology's fleet of R/C cars, Tracie handles Best Technology's parts and chemical solution sales.
Tracie enjoys travel, boating, reading and spending time with family.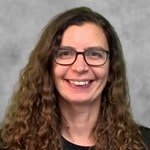 Bev Stark brings over 25+ years experience in administrative support, accounting and management. She works closely with Tracie Bye in Best Technology's chemical sales, operations and accounting departments.
She originally hails from the United Kingdom, but moved to Minnesota in 1999 and resides in Minnesota with her husband and 2 children. Her UK accent brings a nice change to our office of Minneso-otan English!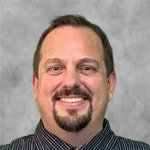 Caleb Tiffany has 20+ years of experience in warehouse environments, final-mile delivery service and warehouse operations. He provides individualized care for customer orders with special attention to shipping and receiving functions.
He finds joy spending time with his wife and son camping, watching or acting out movies and finding new single tracks to ride around Minnesota.
Marketing Team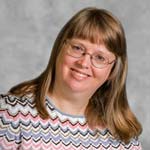 Cheryl Bader is the web developer and marketing engineer keeping Best Technology's digital marketing machine fine-tuned and optimized. She specializes in high-performance websites and delivering qualified leads via search-engine optimization. She enjoys translating highly technical information into a format that can be easily understood.
Outside of work, she enjoys reading, travel, and exploring nature trails and parks with her husband.
Employment / Distributor Opportunities
Interested in selling our equipment and systems in your area?  We are always open to opportunities to expand and serve our customers better. Contact us for details.