CitriSurf – Citric Acid Passivation Solution – Stainless Steel Material Compatibility Charts
Over the last 10-15 years, CitriSurf by Stellar Solutions has quickly become the well known brand when it comes to high performance citric acid especially in the medical device and aerospace industries where passivation of parts is critical to performance and durability.
See our Ultimate CitriSurf Material Passivation Application Guide
In the past when companies considered using citric acid passivation for their stainless steel, titanium  and other alloy parts, they often think of all the organic growth / mold issues associated with citric acids they may have used or heard of in the past.  These horror stories have prevented them from taking another look at passivating with citiric acid instead of nitric acid.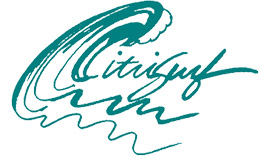 Much has changed since those days and the advancements in biocides has allowed citric acid to become extremely stable against organic growth. It is now the citric acid solution of choice for many companies bringing their passivation needs in house rather than outsourcing to a metal plating shop.
The most common citric acid solution we see our customers use is CitriSurf 2250.  If your specifications are ASTM A380, A967, B600, F983, F86 or others, CitriSurf is very commonly used in the specifications for the stainless steel and other alloys listed below:
 

CitriSurf Solution Material Compatibility Table

S20100 (201)
CitriSurf 2050
CitriSurf 2250
CitriSurf 2450
S20200 (202)
CitriSurf 2050
CitriSurf 2250
CitriSurf 2450
S30100 (301)
CitriSurf 2050
CitriSurf 2250
CitriSurf 2450
S30200 (302)
CitriSurf 2050
CitriSurf 2250
CitriSurf 2450
S30400 (304)
CitriSurf 2050
CitriSurf 2250
CitriSurf 2450
S30403 (304L)
CitriSurf 2050
CitriSurf 2250
CitriSurf 2450
S30409 (304 H)
CitriSurf 2050
CitriSurf 2250
CitriSurf 2450
S30430 (18-9LW)
CitriSurf 2050
CitriSurf 2250
CitriSurf 2450
S30451 (304N)
CitriSurf 2050
CitriSurf 2250
CitriSurf 2450
S30500 (305)
CitriSurf 2050
CitriSurf 2250
CitriSurf 2450
S30800 (308)
CitriSurf 2050
CitriSurf 2250
CitriSurf 2450
S30900 (309)
CitriSurf 2050
CitriSurf 2250
CitriSurf 2450
S30940 (309Cb)
CitriSurf 2050
CitriSurf 2250
CitriSurf 2450
S31000 (310)
CitriSurf 2050
CitriSurf 2250
CitriSurf 2450
S31400 (314)
CitriSurf 2050
CitriSurf 2250
CitriSurf 2450
S31600 (316)
CitriSurf 2050
CitriSurf 2250
CitriSurf 2450
S31603 (316L)
CitriSurf 2050
CitriSurf 2250
CitriSurf 2450
S31609 (316H)
CitriSurf 2050
CitriSurf 2250
CitriSurf 2450
S31620 (316F)
CitriSurf 2050
CitriSurf 2250
CitriSurf 2450
S32100 (321)
CitriSurf 2050
CitriSurf 2250
CitriSurf 2450
S32109 (321H)
CitriSurf 2050
CitriSurf 2250
CitriSurf 2450
S34700 (347)
CitriSurf 2050
CitriSurf 2250
CitriSurf 2450
S34709 (347H)
CitriSurf 2050
CitriSurf 2250
CitriSurf 2450
S30300 (303)
CitriSurf 2050
CitriSurf 2250
CitriSurf 2450
S30323 (303Se)
CitriSurf 2050
CitriSurf 2250
CitriSurf 2450
S30310
CitriSurf 2050
CitriSurf 2250
CitriSurf 2450
S30330 (303Cu)
CitriSurf 2050
CitriSurf 2250
CitriSurf 2450
S30345 (303 MA)
CitriSurf 2050
CitriSurf 2250
CitriSurf 2450
S30360 (303 Pb)
CitriSurf 2050
CitriSurf 2250
CitriSurf 2450
S34720
CitriSurf 2050
CitriSurf 2250
CitriSurf 2450
S34723
CitriSurf 2050
CitriSurf 2250
CitriSurf 2450
S43020 (430F)
CitriSurf 2250
CitriSurf 2450
S43023 (430FSe)
CitriSurf 2250
CitriSurf 2450
S44020 (440 F)
CitriSurf 2250
CitriSurf 2450
S40300 (403)
CitriSurf 2250
CitriSurf 2450
S41000 (410)
CitriSurf 2250
CitriSurf 2450
S41400 (414)
CitriSurf 2250
CitriSurf 2450
S41600 (416)
CitriSurf 2250
CitriSurf 2450
S41623 (416Se)
CitriSurf 2250
CitriSurf 2450
S42000 (420)
CitriSurf 2450
S42020 (420F)
CitriSurf 2450
S43100 (431)
CitriSurf 2250
CitriSurf 2450
 S44002 (440A)
CitriSurf 2250
CitriSurf 2450
S4403 (440B)
CitriSurf 2250
CitriSurf 2450
S44004 (440C)
CitriSurf 2250
CitriSurf 2450
S40500 (405)
CitriSurf 2250
CitriSurf 2450
S40900 (409)
CitriSurf 2250
CitriSurf 2450
S42900 (429)
CitriSurf 2250
CitriSurf 2450
S43000 (430)
CitriSurf 2250
CitriSurf 2450
S43400 (436)
CitriSurf 2250
CitriSurf 2450
S44200 (442)
CitriSurf 2250
CitriSurf 2450
S44600 (446)
CitriSurf 2250
CitriSurf 2450
S44627
CitriSurf 2250
CitriSurf 2450
S66286 (A286)
CitriSurf 2250
CitriSurf 2450
S13800 (13-8 Mo)
CitriSurf 2250
CitriSurf 2450
S15500 (15-5)
CitriSurf 2250
CitriSurf 2450
S15700 (15-7 Mo)
CitriSurf 2250
CitriSurf 2450
S17400 (17-4)
CitriSurf 2250
CitriSurf 2450
S17700 (17-7)
CitriSurf 2250
CitriSurf 2450
S35500 (AM 355)
CitriSurf 2250
CitriSurf 2450
S36200 (362)
CitriSurf 2250
CitriSurf 2450

Other Materials

Titanium (Ti)
CitriSurf 2050
CitriSurf 2250
CitriSurf 2450
Aluminum (Al)
CitriSurf 2050
CitriSurf 2250
CitriSurf 2450
Inconel ( austenitic nickel-chromium alloy)
CitriSurf 2050
CitriSurf 2250
CitriSurf 2450
Altemp 625, Haynes 625, Nickelvac 625 and Nicrofer 6020
CitriSurf 2050
CitriSurf 2250
CitriSurf 2450
Inconel 600
CitriSurf 2050
CitriSurf 2250
CitriSurf 2450
Inconel 617
CitriSurf 2050
CitriSurf 2250
CitriSurf 2450
Inconel 625
CitriSurf 2050
CitriSurf 2250
CitriSurf 2450
Inconel 718
CitriSurf 2050
CitriSurf 2250
CitriSurf 2450
Inconel X-750
CitriSurf 2050
CitriSurf 2250
CitriSurf 2450
* NOTE: Information from Stellar Solutions
Applicable Passivation Systems
Many of our passivation systems regularly use Citrisurf for the passivation acid:
Benchtop Ultrasonic Stainless Steel Part Passivation Equipment
Ultrasonic Automated Passivation Systems
Automated Ultrasonic Citric / Nitric Acid Passivation System for Medical Device and General Parts
Wet Bench for Electropolishing, Citric Passivation, and Wet Chemical Processing